Dassault unveils the new Falcon 6X
The launch of a new private jet charter aircraft is exciting news at the best of times, but it was even more of a celebration to see Dassault unveil the new Falcon 6X this week, following the challenges of Covid this year.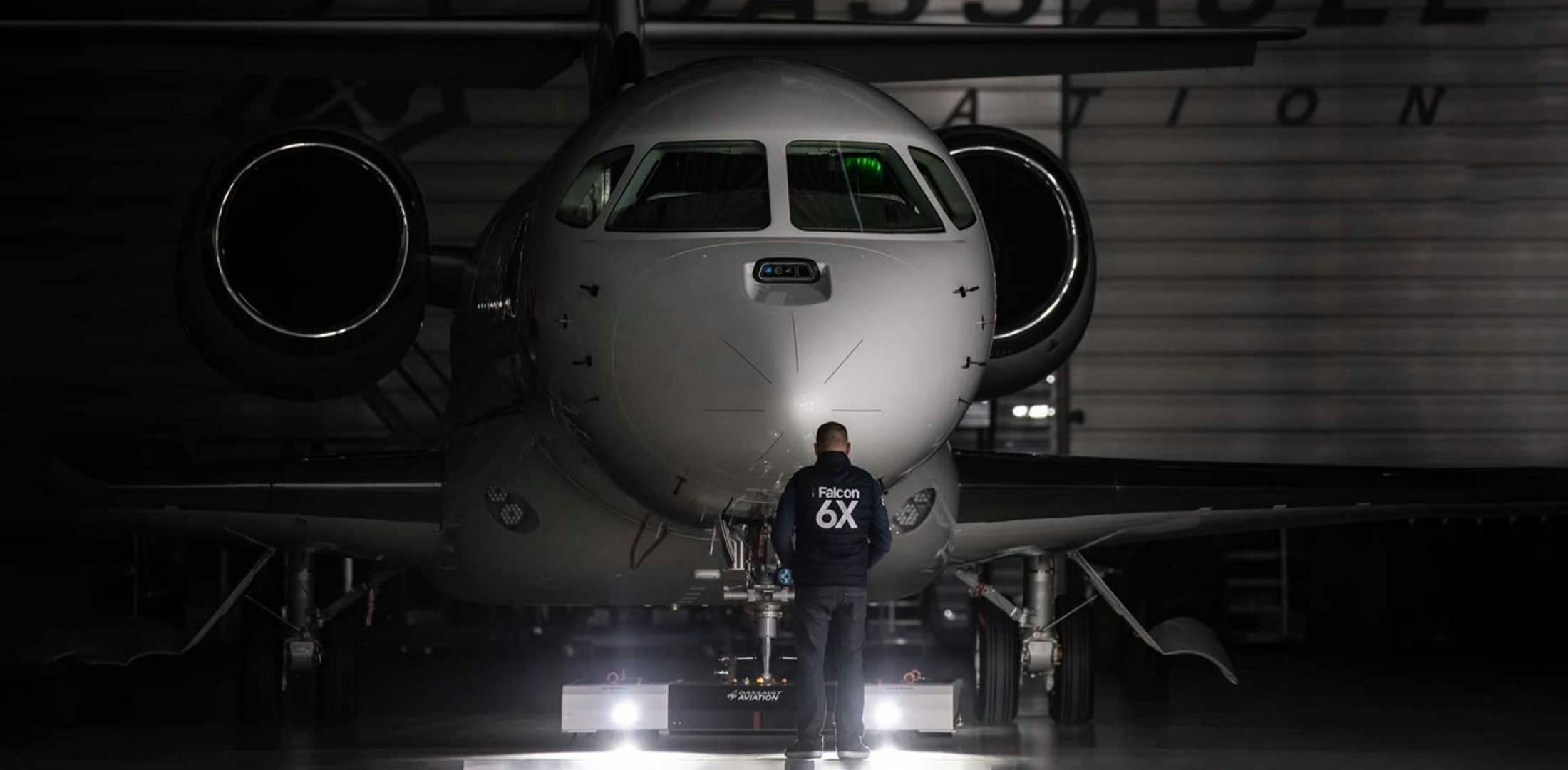 The launch was rather different to how these things are normally done of course, but the virtual event still managed to create plenty of excitement. It was staged from the company's headquarters in Bordeaux-Merignac, France, but live-streamed via YouTube to customers, operators and media around the world.
The super-midsize Falcon 6X offers plenty to get excited about. The latest in Dassault's long range Falcon family (joining the existing Falcon 7X and 8X), it is notable for its ultra widebody cabin.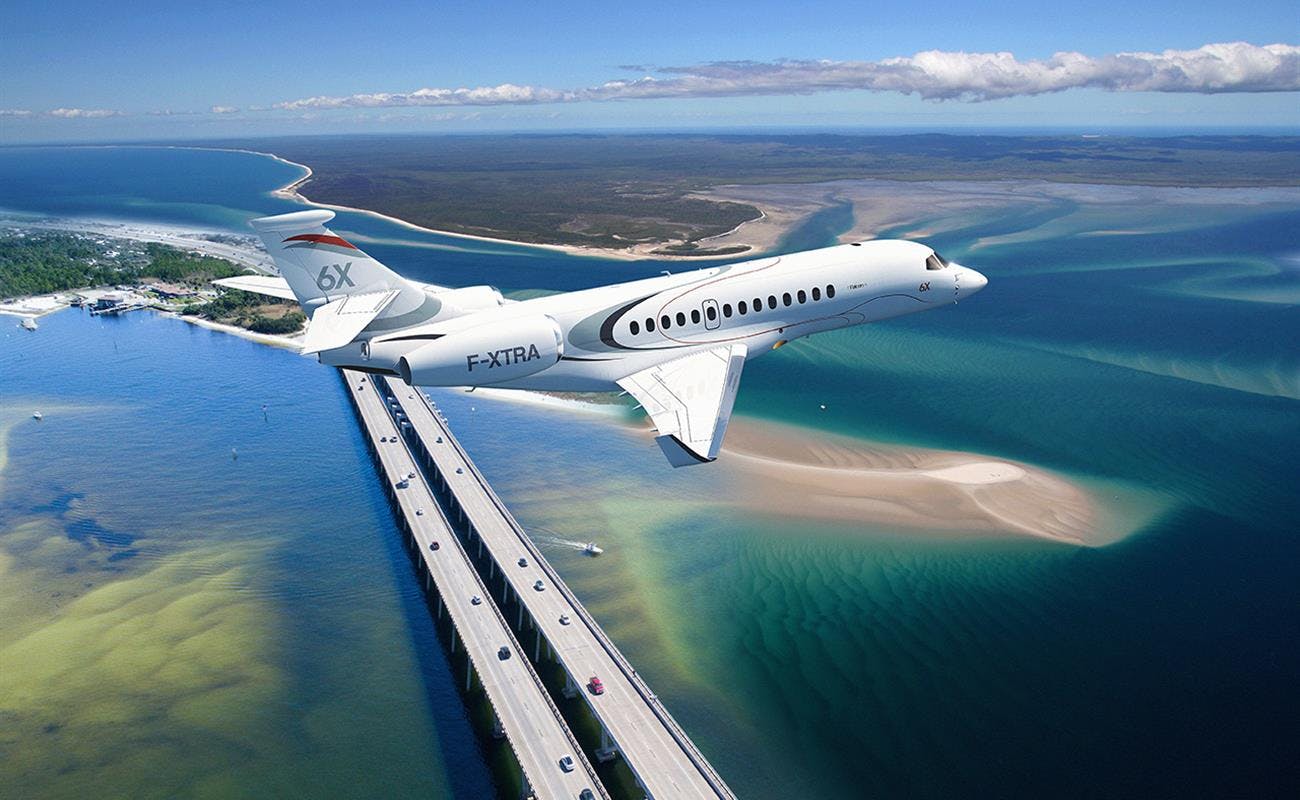 The 6X's design is based on the of the discontinued Falcon 5X (which Dassault decided to shelve in 2018), but with greater range.
The 6X's cabin has the largest cross-section of a purpose-built business jet, 1.98 metres high and 2.6 metres wide. This is higher and wider than rival Bombardier or Gulfstream's flagship models – although both offer longer cabins than the 6X.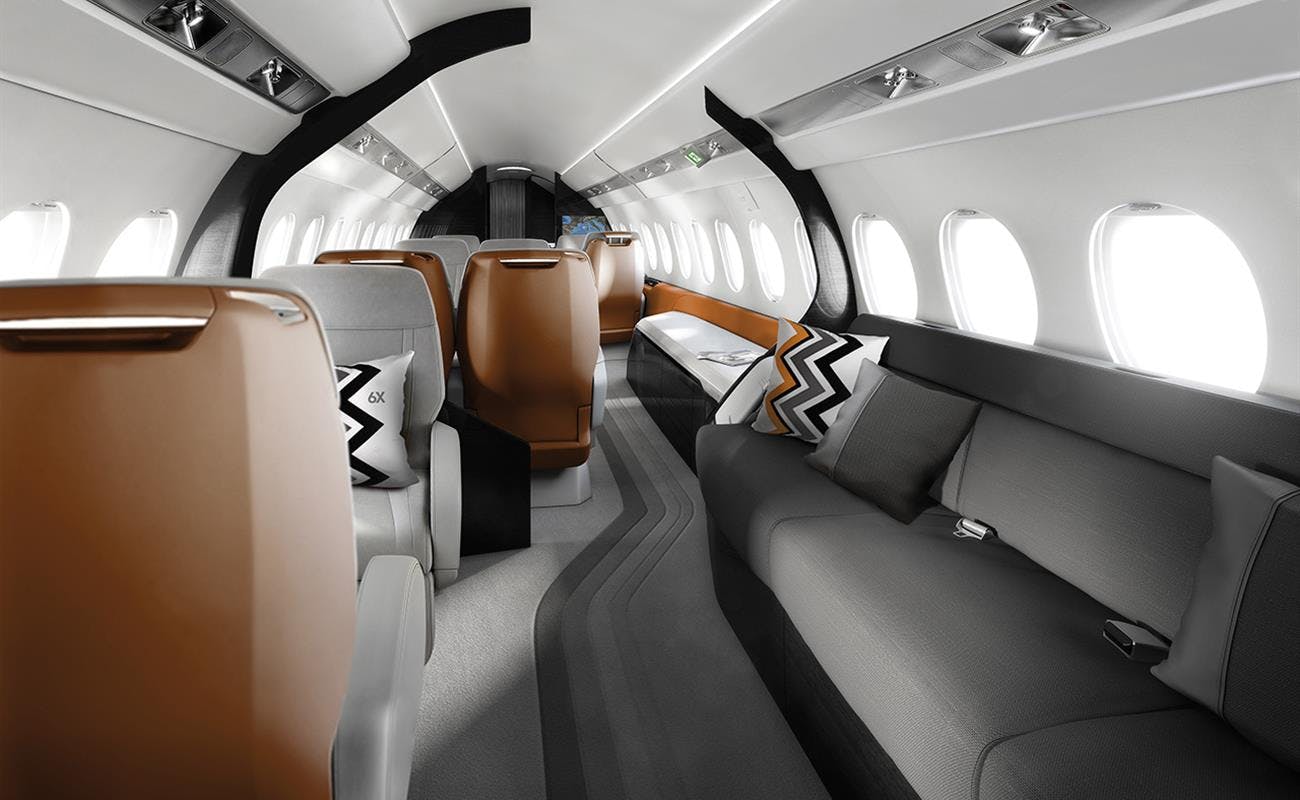 In terms of its cabin experience, Eric Trappier, Dassault Aviation's chairman and CEO says the 6X offers the "quietest and most comfortable cabin" of any aircraft in its class. It will seat up to 16 passengers in a fully-customisable space, with three cabin zones.
Dassault have retained one of the headline-grabbing features of the discontinued 5X: A unique galley skylight, the first in business aviation, designed to flood the cabin with natural light.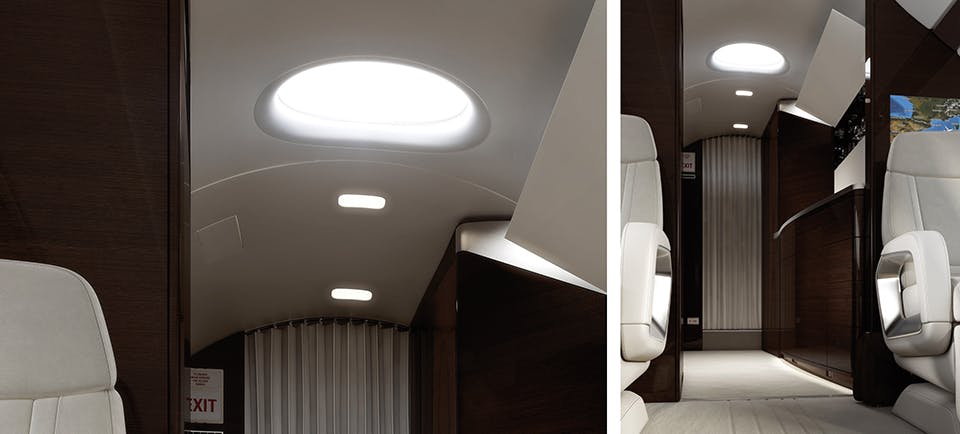 In addition to comfort, the other key goal of the program is efficiency. The Falcon 6X has a range of 5,500 nm, which makes it capable of linking Los Angeles and London, or New York and Moscow at speeds of up to Mach 0.90. It is powered by Pratt & Whitney Canada PW812D engines, which reportedly consume 10% less fuel than comparable current in-service engines.
Its short-field performance will be enhanced by its flaperons, a wing feature which will help to stabilise the aircraft on steep approaches, allowing the 6X to land on steep runways such as London City or Lugano. Concorde famously featured flaperons, but this is the first time they will be seen on a business jet.
The 6X program remains on track for a first flight in early 2021, and certification and entry into service will follow in 2022.
In the meantime, our expert team can help you compare existing aircraft available in the charter market,  for your trip. Contact us or call +44 (0)20 7315 4441 (24/7).
Back to Archive for December 2020