Expanding our team & our products
In recent weeks, we have added a number of new members to the international PrivateFly private jet charter team, to support the expansion of our product offering and our global reach.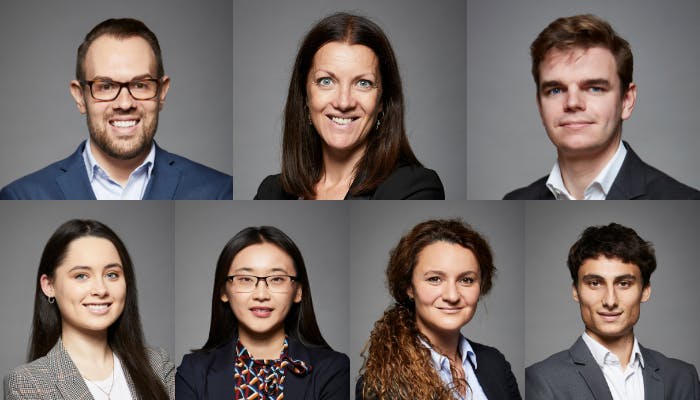 It's been a rollercoaster year but as we approach the last few weeks of 2020, we remain ahead of last year's sales and we're managing to outperform the market in Europe.
We've also launched two new product offerings: Our new PrivateFly Jet Card, giving guaranteed availability at fixed hourly rates, is proving popular since we launched it in August. And our PrivateFly Jet Account – which provides streamlined payment and enhanced terms for on-demand private jet flights – is also proving appealing to our frequent flying clients.
Our fantastic team continues to be key to that success. While tech and innovation are essential ingredients for PrivateFly's offering, we know that passionate, positive people with the right skills are what has always made us stand out in the market.
Among our key appointments is Annelies Garcia, who joined earlier this year as Commercial Director and part of our senior leadership team. With an extensive sales management background in private education and healthcare, most recently at Sommet Education, Annelies now heads up PrivateFly's global sales and operations.
Steven Warner-Gould has also recently joined us as Jet Card Sales Director. With 10 years of jet card sales experience in the industry, he is spearheading our ambitious 2021 plans for our new program. Our growing Jet Card sales team also includes Anatole Demonceaux, who was appointed in October, bringing over four years of private jet client sales experience.
We've also expanding our Sales and Client Services teams, to support our growing international client base and the service needs of our Jet Card clients. Deborah Sun and Sofya Eynon have joined us in Sales, focussing on international clients in Asia and Russia. And Max Patel and Gabriele Martinaityte have joined our experienced Client Services team, who are responsible for coordinating and managing the details of our flights – ensuring our clients have the best possible experience, every single time they fly.
I am delighted that we have been able to create new roles in the PrivateFly team at a time when jobs in the wider aviation industry and other sectors are under serious threat. 2021 is set to be an exciting year as we continue to expand our reach in international markets and to accelerate our new product offerings. We're expecting to grow the team further still, and continue to look for excellent people to join us.
Stay up to date with all the latest team, company and industry news from PrivateFly by  signing up to our weekly newsletter, and following us on Facebook, Twitter, LinkedIn and Instagram.