Falcon 6X on track for 2022 entry
13TH OCTOBER 2021
Dassault has two new long range jets in the pipeline - the Falcon 10X and 6X - and this week at industry showcase NBAA-BACE in Las Vegas they were displaying impressive mock-ups of both. The 6X is the closest to the finish line with service entry scheduled next year, and it promises to to an exciting addtion to the long range segment.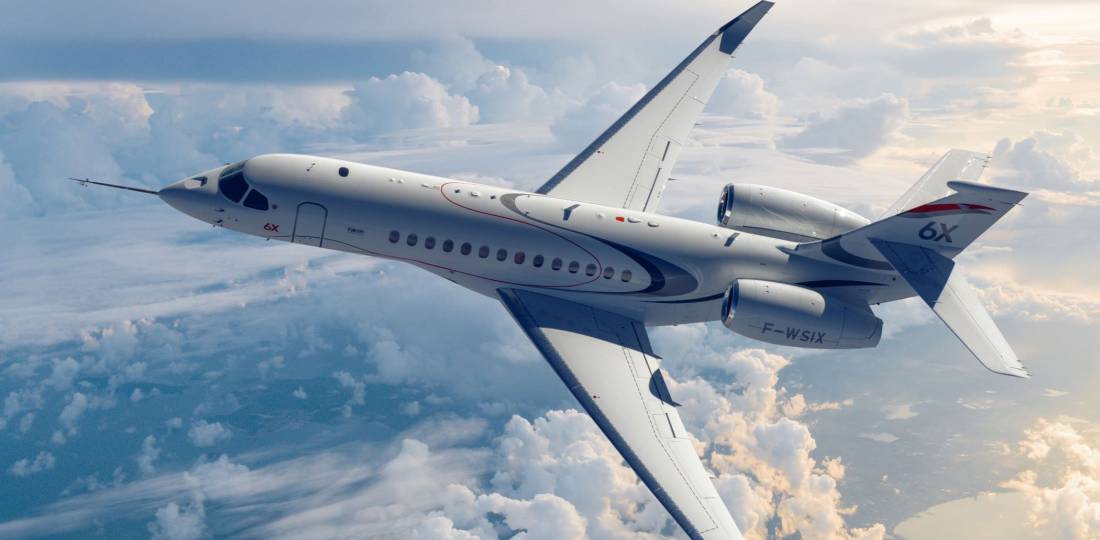 The French manufacturer has three Falcon 6X test models currently busy in flight tests, as it proceeds towards certification in 2022. A fourth, with a fully-fitted interior, is scheduled to fly later this year and will then head on a global tour before market entry.
Quiet, wide and high-performing
The design of the Falcon 6X is based on the previous Falcon 5X (which was never certified as the program was shelved in 2018), but with greater range.
Its cabin, which is 1.98 meters high and 2.6 meters wide, has the largest cross section of any business jet. In this, Dassault outranks the flagship models of rivals Bombardier or Gulfstream, whose cabins are longer, but not as tall and wide as the 6X.
Dassault also promise that it will be the quietest and most comfortable in its category. It will accommodate up to 16 passengers in a fully customisable space, divided into three zones.
Perhaps most strikingly, the Falcon 6X will have a roof window – the first in business aviation and designed to bathe the cabin in natural light.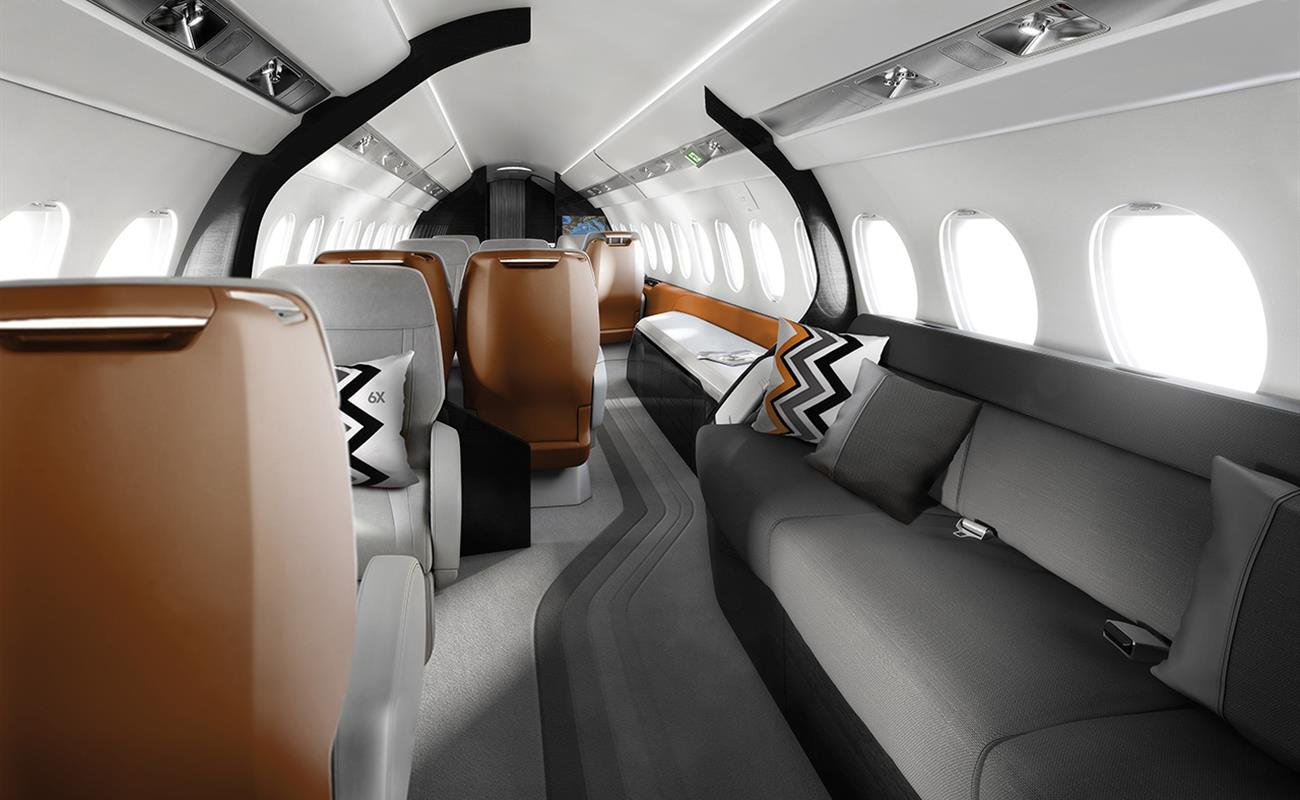 In addition to comfort and style, the aircraft is designed for efficiency. Its short-field performance will be enhanced by flaperons, a wing feature which will help to stabilise the aircraft on steeper approaches. Famously a feature on Concorde, this is the first time they will be seen on a business jet.
The Falcon 6X has a range of 5,500 nm (10,186 km), which makes it capable of connecting Los Angeles and London, or New York and Moscow at speeds of up to Mach 0.90. It will be powered by PW812D engines from Pratt & Whitney Canada, which consume 10% less fuel than comparable engines currently in service.
If you are flying long range, talk to our expert team about our aircraft options and premium charter solutions for your next trip. Contact us or call 020 7100 6960 (24/7).