First flight for the new Falcon 6X
After a relatively quiet year for new private jet models, we were excited to see Dassault's launch of the Falcon 6X in December. And this has now been followed by its maiden flight this month.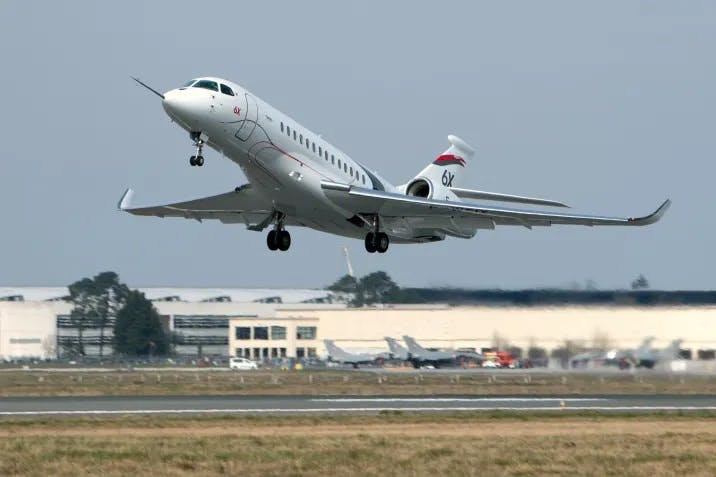 The test aircraft took off from the Dassault Aviation plant in Bordeaux-Mérignac on March 10th, with pilots Bruno Ferry and Fabrice Valette at the controls. Their goal was to test the aircraft's handling, engine responses and onboard systems. And during the two and a half hours spent in the sky, the Falcon 6X reached a cruising speed of Mach 0.80.
The flight was described as a success by Eric Trappier, Chairman and CEO of Dassault Aviation, and is an important step towards the certification of the new aircraft, scheduled for 2022.
Quiet, wide and high-performing
The design of the Falcon 6X is based on the previous Falcon 5X (which was never certified as the program was shelved in 2018), but with greater range.
Its cabin, which is 1.98 meters high and 2.6 meters wide, has the largest cross section of any business jet. In this, Dassault outranks the flagship models of rivals Bombardier or Gulfstream, whose cabins are longer, but not as tall and wide as the 6X.
Dassault also promise that it will be the quietest and most comfortable in its category. It will accommodate up to 16 passengers in a fully customisable space, divided into three zones.
Perhaps most strikingly, the Falcon 6X will have a roof window – the first in business aviation and designed to bathe the cabin in natural light.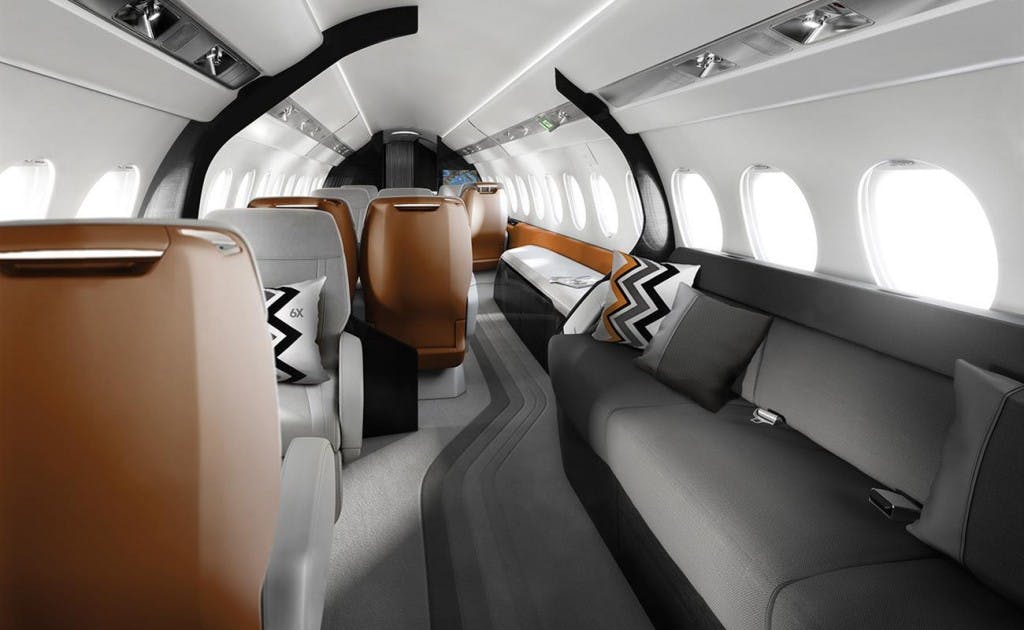 In addition to comfort and style, the aircraft is designed for efficiency. Its short-field performance will be enhanced by flaperons, a wing feature which will help to stabilise the aircraft on steeper approaches. Famously a feature on Concorde, this is the first time they will be seen on a business jet.
The Falcon 6X has a range of 5,500 nm (10,186 km), which makes it capable of connecting Los Angeles and London, or New York and Moscow at speeds of up to Mach 0.90. It will be powered by PW812D engines from Pratt & Whitney Canada, which consume 10% less fuel than comparable engines currently in service.
While we wait for the Falcon 6X, our expert team can help you compare existing private jet aircraft for your next trip. Contact us or call +44 (0)20 7100 6960 (24/7).
Related content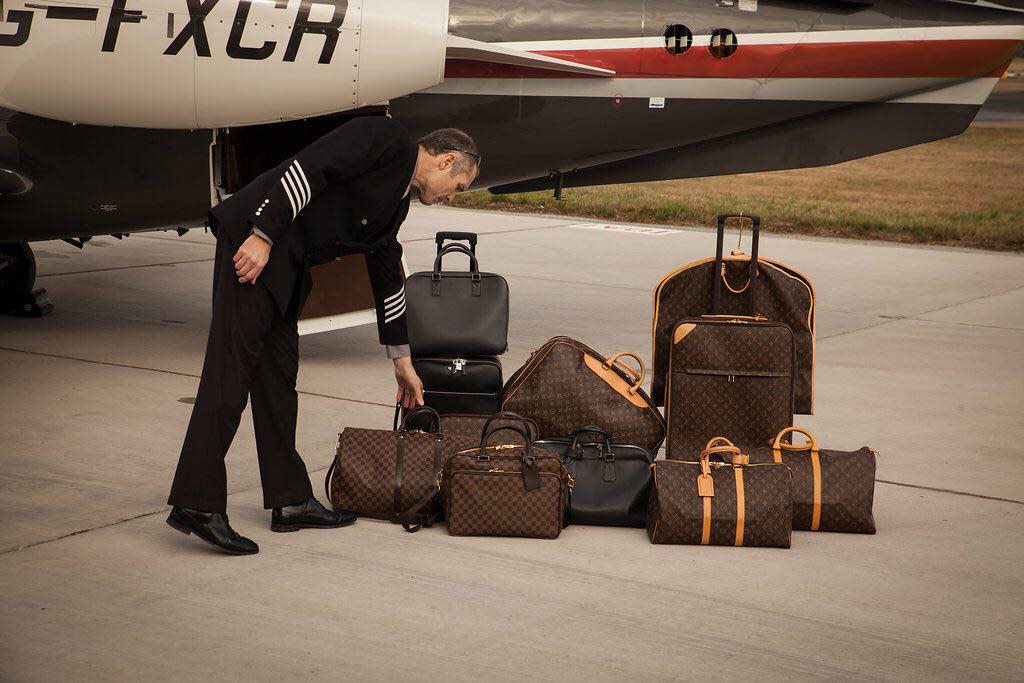 September 07, 2023
How much luggage can I take on a private jet?
How much luggage you can take with you on a private jet charter flight depends on a few factors. Here PrivateFly's experts explain what to expect from different aircraft types.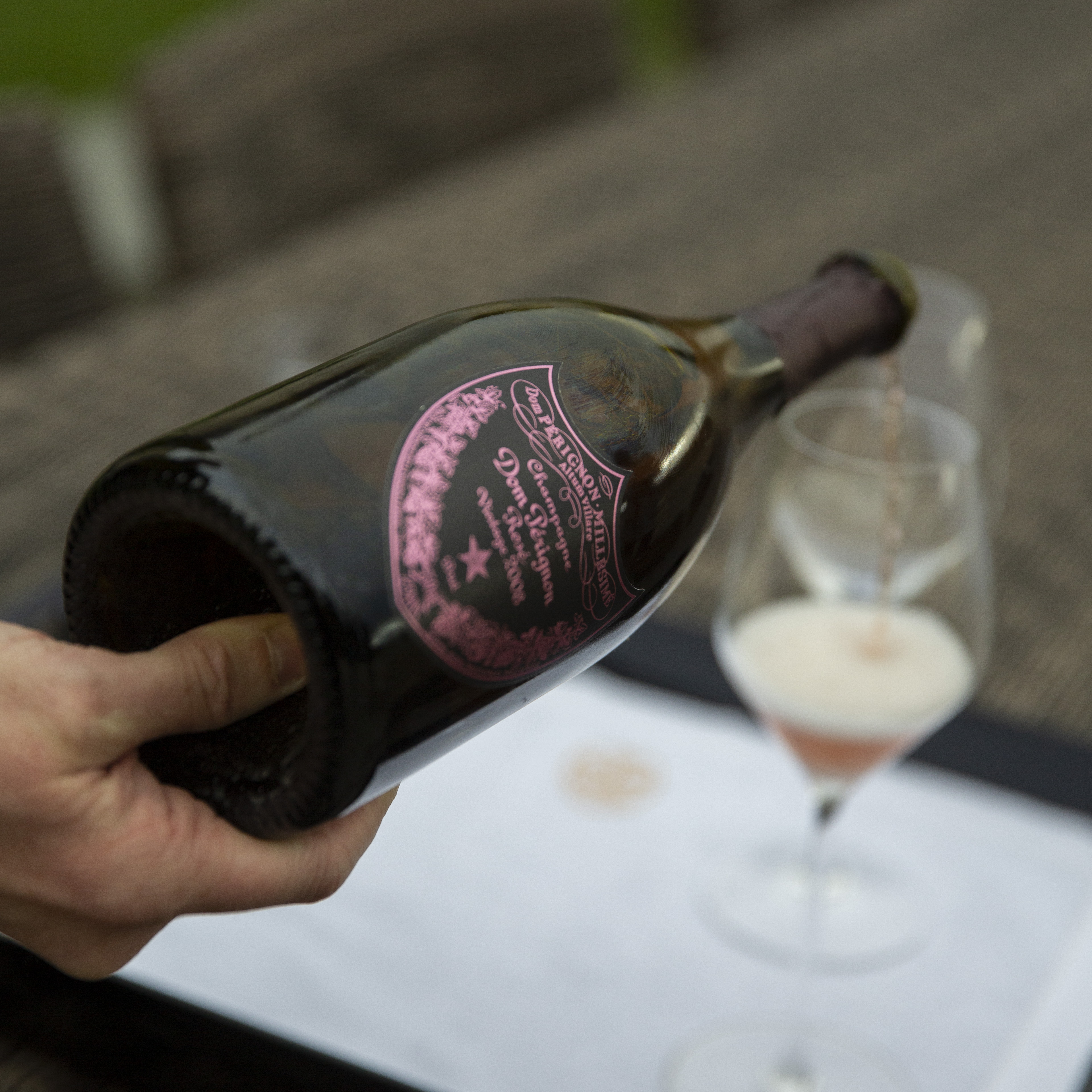 November 24, 2022
Our latest exclusive Jet Card event at Dom Pérignon Maison
Our new private event series for PrivateFly Jet Card clients continued with an invitation to visit the historic Dom Pérignon Maison in France.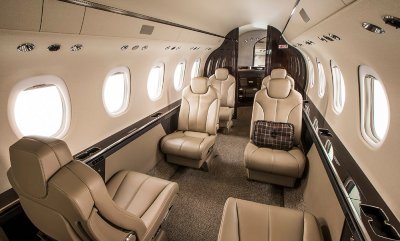 October 27, 2022
How clean is the cabin air on a private jet?
The air we breathe – particularly in an enclosed space – can make the difference between staying well or catching an infection, whether that's the coronavirus or any other airborne disease. So you'll be pleased to…