Flying our Telegraph Travel Awards winner to Jersey
We enjoy flying all our clients but one of our flights last week was extra special.
It was our absolute pleasure to fly Linda Ludford and her family from London to Jersey. Mrs Ludford, who lives in London, was one of the winners of the Telegraph Travel Awards prize draw, which gave away £800K worth of luxury travel prizes to Telegraph readers who completed the UK newspaper's annual travel survey last autumn.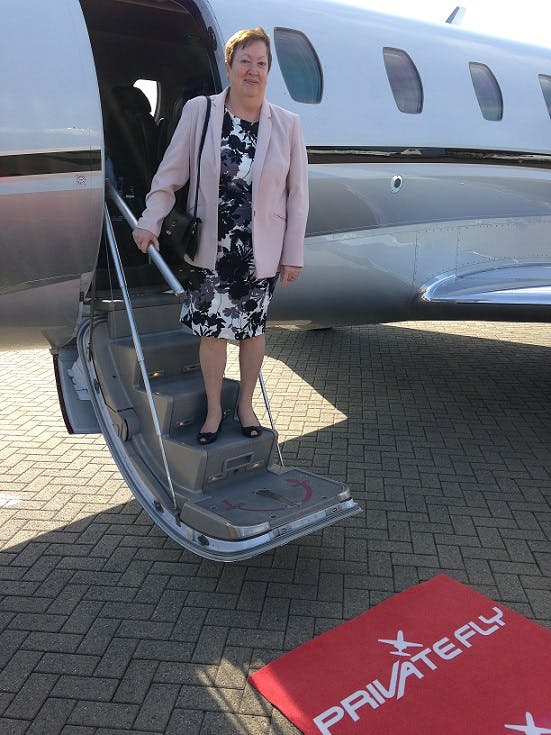 PrivateFly, in partnership with Luxury Jersey Hotels, sponsored one of the 40 prizes. This was a private jet trip from London to Jersey for four people, with a 3-venue VIP lunch – one course at each of three of the island's Michelin-starred restaurants.
Mrs Ludford chose to fly on her birthday (which turned out to be a beautiful sunny day, with clear blue skies) and to take her husband Michael, and two daughters Frances and Joanna. We were there to greet them at London Luton Airport in the morning, where they flew from the Signature Flight Support FBO.
After meeting their pilot and first officer from aircraft operator London Executive Aviation in the lounge, the family were driven to the steps of the 8-seater Citation XLS aircraft. We had the red carpet waiting as they boarded.
There was a quick briefing from the crew and then, with a glass of champagne in hand, it was time to take off for the short 41 minute flight to Jersey.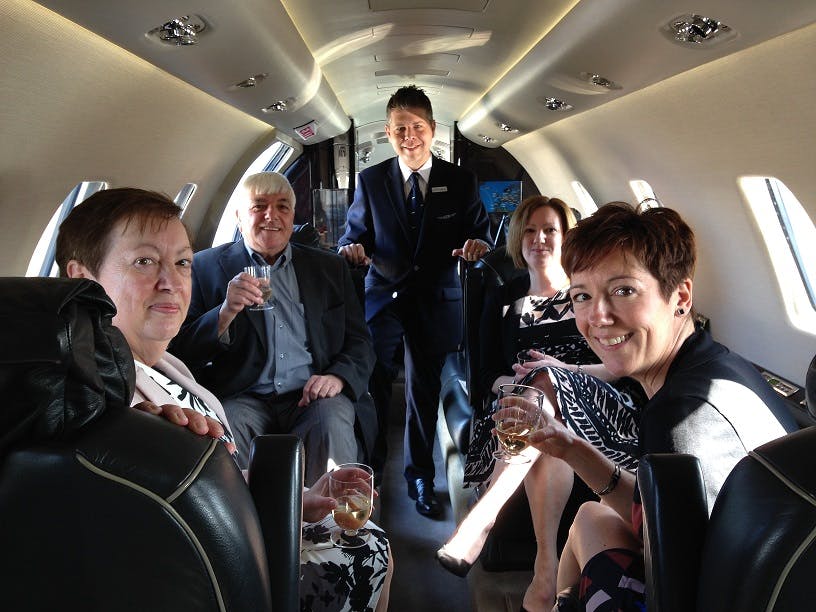 On arrival at Jersey Airport, the Ludford family were met by an executive car from Signature Executive Transport, and taken to the first of their three lunch venues, Tassili at Grand Jersey. There, overlooking the sea, they enjoyed a starter of Foie Gras with white balsamic jelly, sweetcorn ice-cream and toasted brioche.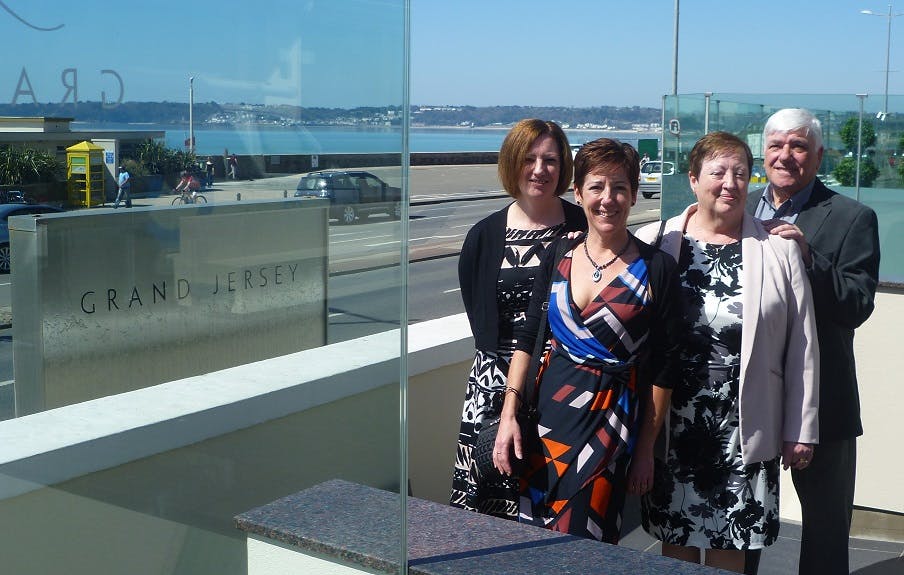 A short drive took them to the second venue, Bohemia at The Club Hotel, where they enjoyed a main course of Braised beef cheek, with endive, broccoli, pear and red wine sauce.
Finally they arrived at the cliff-top setting of The Atlantic Hotel, with its panoramic views. At the hotel's Ocean restaurant they enjoyed their final course. This included a pre-dessert, followed by a Valrhona chocolate pavé, coco nib streusel and praline ice cream. Then coffee and treats to finish.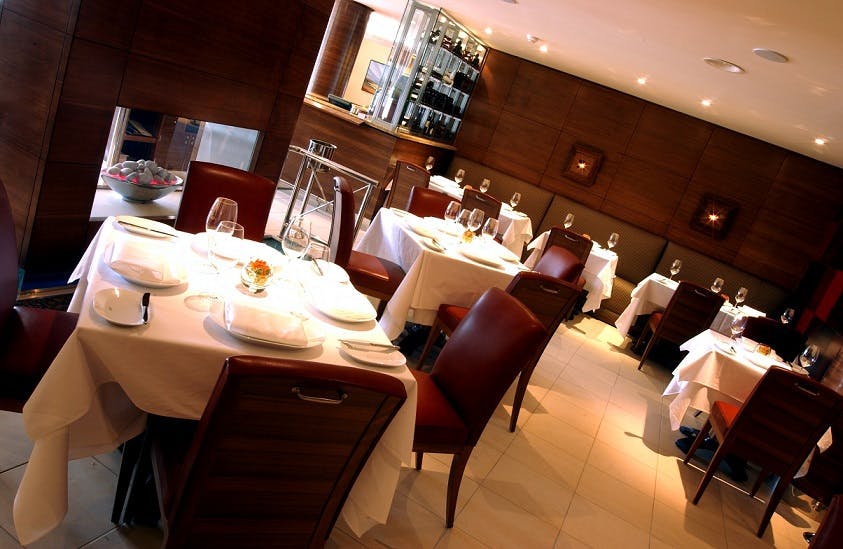 Each of the three courses was paired with a wine selected to compliment the Michelin-starred cuisine.
After their lunch, the Ludfords enjoyed some free time, to see some of Jersey's capital St Helier, before their early evening return flight from Jersey Airport, back to London Luton.
Mrs Ludford said: "It was an amazing day – all we imagined and more. Everything was perfect and it was an unforgettable birthday for me."
The speed and flexibility of private aviation makes many of Europe's destination restaurants reachable for a day trip. To recreate a similar VIP Jersey lunch, see further details here. Or for more ideas for special occasion private jet flights, contact our Flight Team  on +44 1747 642 777 (24 hours).
Back to Archive for April 2015