Happy Birthday Le Bourget: Europe's busiest private jet airport turns 100
Paris Le Bourget airport will celebrate its centenary on 13 July 2014, with an airshow featuring over 60 historic aircraft and a demonstration by the Patrouille de France, the precision aerobatic demonstration team of the French Air Force. The Air Force is also celebrating its 80th anniversary this year.
Today Le Bourget is the busiest private jet airport in Europe – dedicated to private aviation and handling over 48,000 private jet movements every year.
Over the past century,the airport has played host to some of the most important aviation events in the world. So in celebration of its 100th anniversary, here are 20 facts about Paris Le Bourget.

Paris Le Bourget airport (IATA: LBG, ICAO: LFPB) was created as a military base in 1914, and began commercial operations in 1919. It closed to airline traffic in 1977, becoming a dedicated business aviation airport from 1980 onwards.

Today, it is the busiest private jet airport in Europe. A private jet takes off at Paris Le Bourget every 8 minutes on average, with the 24 hour airport seeing around 5000 private jet flights every month. It has three runways, measuring 3,000 m, 2,665m and 1,845m respectively.
In 1927, Charles Lindbergh made his historic landing at Le Bourget after making the first non-stop transatlantic flight from New York in The Spirit of St Louis. The flight took 33 hrs 30 mins. To recreate the flight today, it would be five times faster, taking 6 hours 20 minutes in the world's fastest private jet, the Gulfstream G650 (costing €90,000 EUR).


In 1953, the airport hosted The Paris Air Show for the first time. The oldest and largest airshow in the world now takes place every 2 years at Paris Le Bourget airport and the 50th show in 2013 was attended by over 400,000 visitors.

Paris Le Bourget undertook significant repairs after it was severely damaged during World War II. It is one of the ten oldest airports in the world, still in operation.

Paris Le Bourget is a public airport, part of the Aeroports De Paris or ADP group that manages 14 civil airports and airfields in the Paris area, including Charles de Gaulle. It is located 6 nautical miles (11 km) to the north-east of Paris.

A recent famous arrival into Paris Le Bourget is a necklace – the Tiffany yellow diamond worn by Audrey Hepburn for the film Breakfast at Tiffany's. It's the largest yellow diamond ever discovered at 128.54 carats, and was flown by private jet from Tiffany & Co in New York for the opening of the new Paris store on Champs Elysee in June 2014.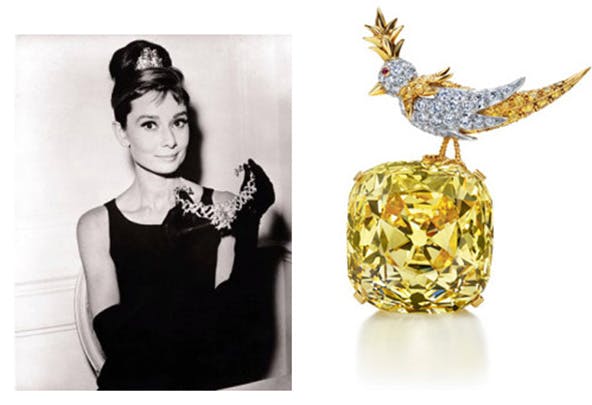 1969 was a memorable year of aircraft firsts for Paris Le Bourget. Concorde made its supersonic debut at the air show alongside another historic arrival – the very first Boeing 747.

In 2011, the world's first solar aircraft, Solar Impulse stole the show, arriving at Paris Le Bourget for the air show. The aircraft is planning its first round-the-world flight for 2015. More about solar powered flights.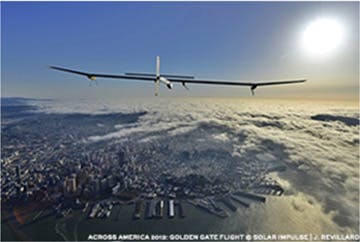 An infamous arrival on 25 June 1940 saw Adolf Hitler and his entourage land at Paris Le Bourget airport for his first and only tour of Paris.

The world's first ever female pilot is honoured by a statue at Paris Le Bourget airport. Paris-born Raymonde de Laroche received her pilot's licence on 10 March 1910, 4 years before Le Bourget was created, and she took part in the earlier Grand Semaine d'Aviation air show at nearby Reims.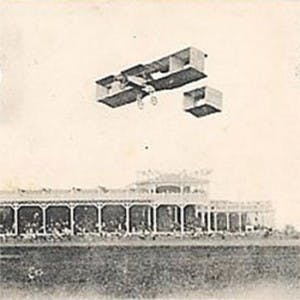 On 16 June 1961, the Russian ballet dancer Rudolf Nureyev defected to the West at Le Bourget Airport, where he was due to return to the Soviet Union under KGB orders.

Paris Le Bourget Airport is featured in Dan Brown's famous novel, "The Da Vinci Code". It has also featured in a number of films, such as "Angels & Demons", "The Spirit of St Louis", and "From Paris with Love".

Paris Le Bourget airport employs over 3500 staff and is home to over 45 different aviation companies.

Over 100 different private jets have their homebase at Paris Le Bourget airport, the smallest being a Citation Mustang (seating 4) and the largest being an Airbus ACJ320, a converted VIP airliner seating 26 people.

The airport is also home to the Musee de l'Air at de L'Espace (The French Air & Space museum), where visitors can step onboard the Concorde protype 001, see the Soyouz spaceship, and watch presentations on the Ariane 5 rocket and the Apollo 11 Space mission.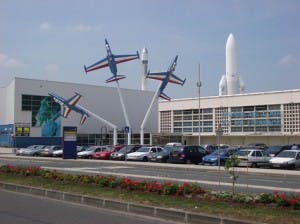 Paris Le Bourget has a choice of 8 different private jet terminals (FBOs), more than any other airport globally (including the world's busiest private jet airport New York Teterboro, which has 5 FBOs).

The busiest private jet pairing from Le Bourget is with Geneva. This 1 hour flight takes place 240 times per month (costing €4,460 in a 4-seat Citation Mustang). Four of the top ten routes are domestic (to Nice, Bordeaux, Cannes and Toulon-Hyeres), showing Le Bourget's key role as a connecting hub. Top 10 routes from Paris Le Bourget

VIP facilities at the airport include a prayer room, available for travellers of all religions who wish to pray at any time of day.

Paris Le Bourget attracts all types of private jet customers, from business people; Sports & entertainment stars; families with children…even pets. Dogs can also travel from Paris Le Bourget, as it is a designated pet-friendly airport. More about Pets on Jets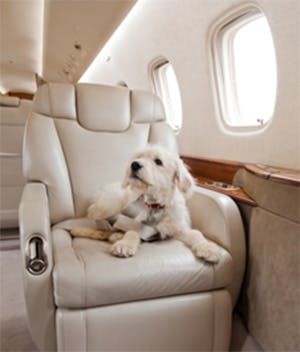 Related content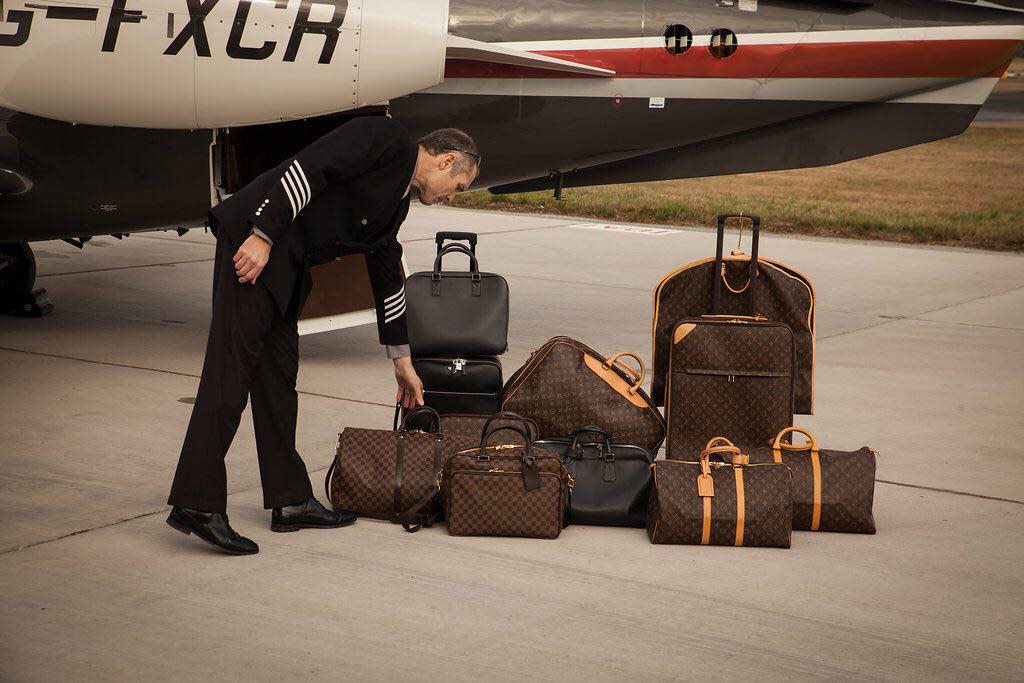 September 07, 2023
How much luggage can I take on a private jet?
How much luggage you can take with you on a private jet charter flight depends on a few factors. Here PrivateFly's experts explain what to expect from different aircraft types.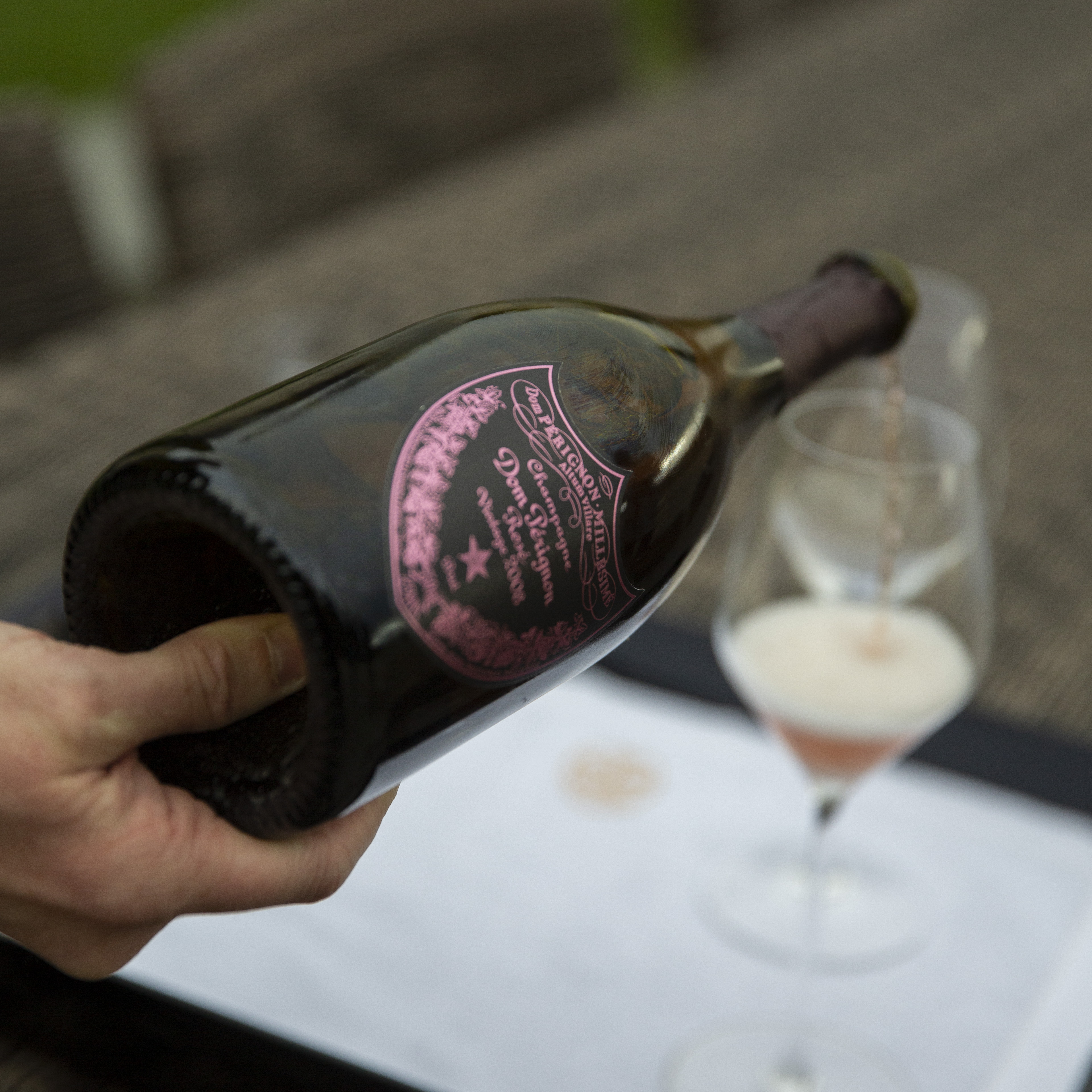 November 24, 2022
Our latest exclusive Jet Card event at Dom Pérignon Maison
Our new private event series for PrivateFly Jet Card clients continued with an invitation to visit the historic Dom Pérignon Maison in France.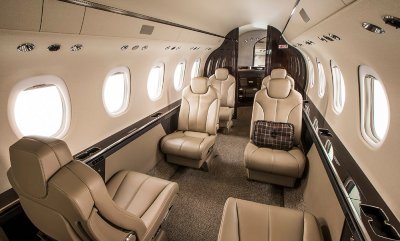 October 27, 2022
How clean is the cabin air on a private jet?
The air we breathe – particularly in an enclosed space – can make the difference between staying well or catching an infection, whether that's the coronavirus or any other airborne disease. So you'll be pleased to…