HondaJet introduces its new 2600 jet concept
26TH OCTOBER 2021
One of the most eyecatching announcements at recent industry showcase NBAA-BACE in Las Vegas was the unveiling of HondaJet's new 2600 concept - a successor to its existing HondaJet HA-420 light jet. The 2600 has inherited some of the distinctive design features of the original, but these are combined with a larger cabin and a longer range capability.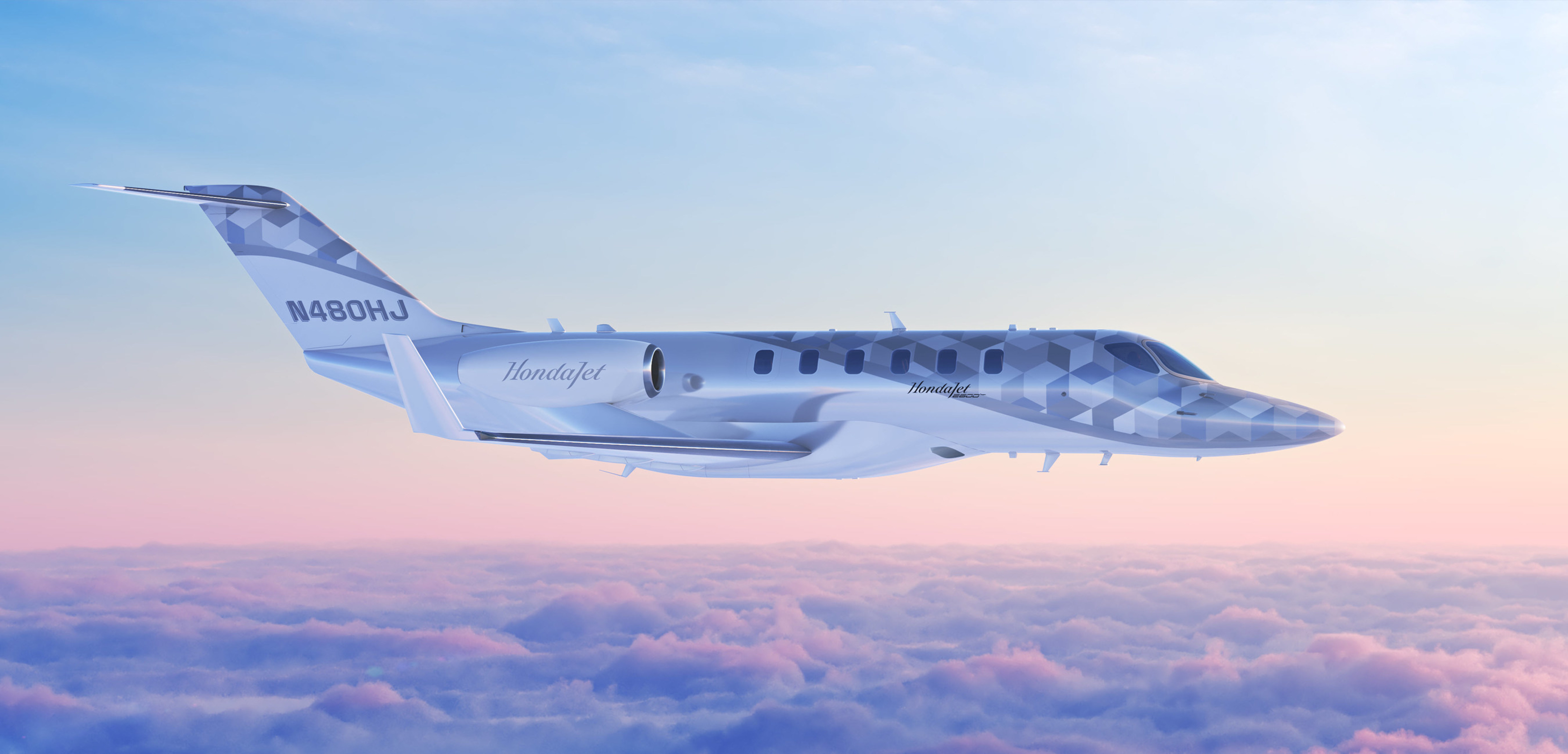 Like the original HondaJet, the 2600 packs in a lot of passenger capacity for its size and weight. It is a light jet, but comes with more of a midsize-jet cabin, that seats up to 11 passengers. Its range of 2,625 nautical miles makes it capable of transcontinental flights and also competitive USA cross-country routings.
As with the original HA-420, this extra space in the cabin is created by over-the-wing mounted engines, which also reduce vibration and cabin noise for passengers. For the HondaJet 2600, the fuselage will be more oval-shaped, increasing headroom and shoulder space at each seat.
Honda Aircraft's President and CEO Michimasa Fujino said that the 2600's development will mirror the first HondaJet, in that they will undertake considerable market research, before making any decisions on its certification and commercialisation.
"There is a lot of activity in R&D with the interior mockup and progress of our design," he said. "What we are proposing by the HondaJet 2600 is very unique comparing to other business jets."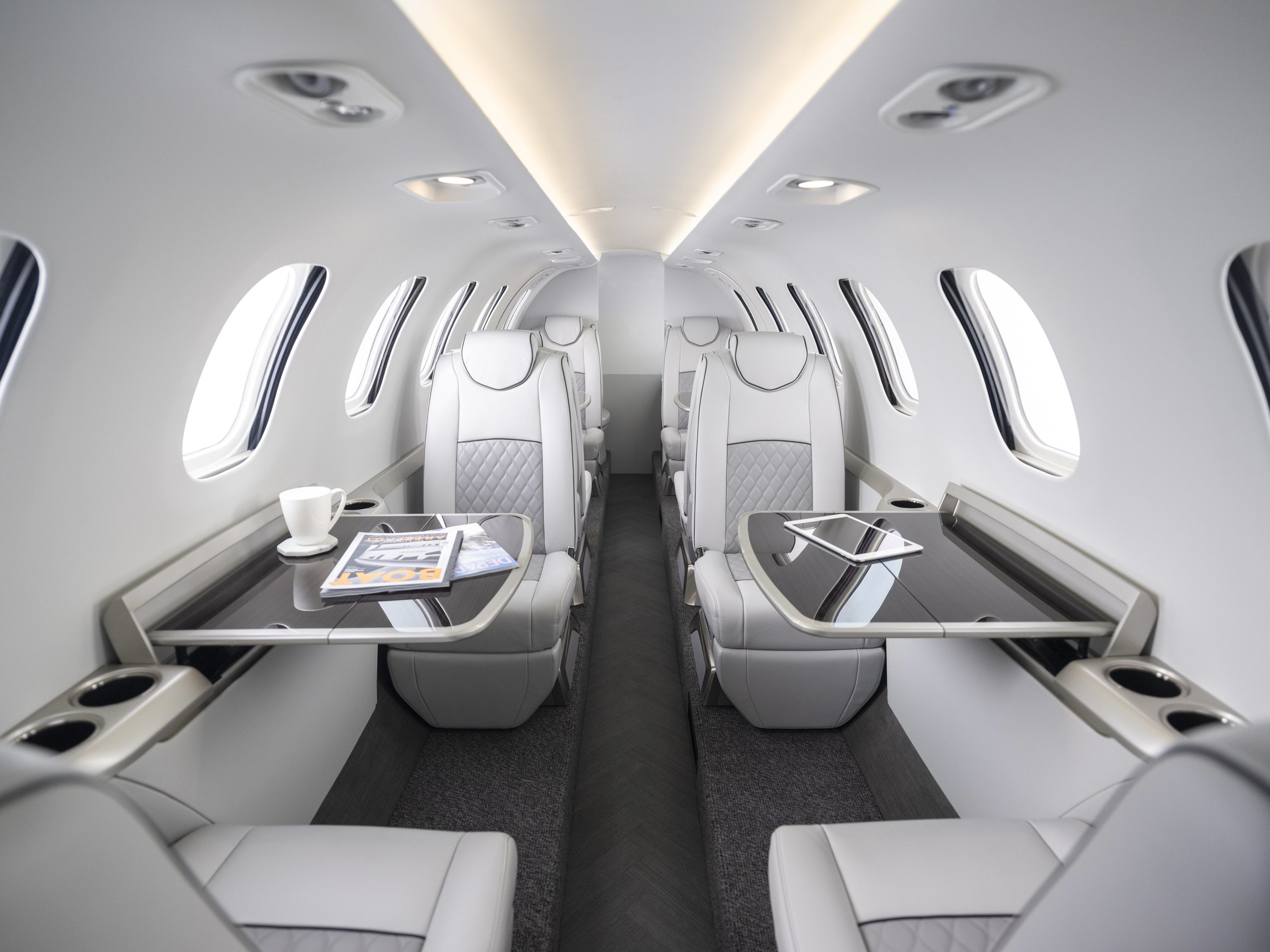 Inside the cabin, a modular design will allow options for seating, with either two sets of club four seating or a single club four, along with a two-seat divan and two further seats. In addition to a full height galley and enclosed restroom, the design includes four circular skylight windows to flood the cabin with light.
Fuel efficiency is another key focus, with a 20% improvement on other light jets. In terms of its size, the 2600 would be comparable to light jets such as the Citation CJ4.
The HondaJet 2600 may just be a concept for now, but many will be watching with interest as its R&D continues.
PrivateFly's Light Jet Card Plus offers access to some of the latest aircraft at the top of Light Jet category. Talk to our expert team about our aircraft and programme solutions for your next trip. Contact us or call 020 7100 6960 (24/7).