Lilium: The flying car in your garage
It's electric; takes off vertically from the smallest of spaces; and avoids the traffic on the roads. Lilium just might be the best thing – since the car – to park in your garage.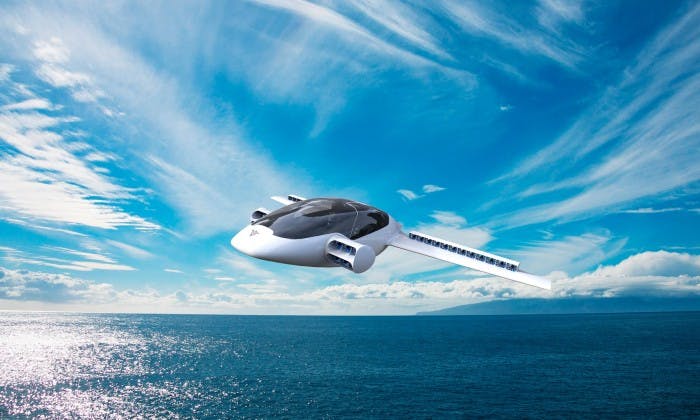 While currently only at the prototype stage, this small, 100% electric aircraft is moving rapidly towards becoming a reality.
We take a closer look at the new 'flying car' that could transform the world of private transport.
How was Lilium created?
The project was launched in Germany by Lilium Aviation, a startup created by a group of four engineers from Munich's Technical University. The company is backed by the European Space Agency.
Their vision was to create an environmentally-friendly, flexible and economical aircraft, while retaining high-performance speed and comfort. One of Lilium's founders, CEO Daniel Wiegand said: "Our goal is to develop an aircraft for use in everyday life".
How & where will Lilium take off?
The Lilium team saw one problem with an aircraft that could be used in everyday life: Airports. For frequent, personal aviation use, airports are expensive to operate and utilise, and usually involve ground transfer times, being situated away from city centres and residential areas.
So they designed the Lilium electric aircraft to be able to perform vertical takeoff and landing (VTOL), like a helicopter. But once airborne, its engines will enable it to fly like a conventional fixed wing aircraft.
Initially Lilium will be authorised to land on specified airfields, but ultimately Lilium Aviation is aiming for permission for the aircraft to land on any flat space of 15 x 15 metres, such as a park or a large garden.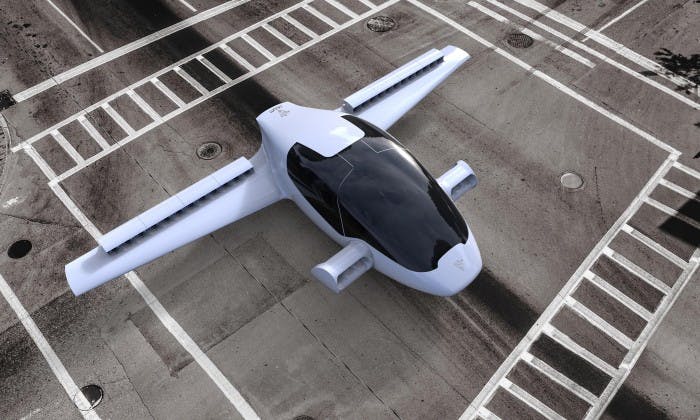 What are the technical specifications of Lilium?
Lilium is a small body aircraft, powered by two electric motors with rechargeable propellers of 320kw.
It will also include electric flight controls, retractable landing gear and over-wing doors.
Its vertical take-offs and landings will be controlled by an autonomous system, similar to that planned for new-generation drones and other VTOL concepts, such as the Terrafugia Transition.
Its proposed maximum speed is 400 km/h, with a range of 500 km at cruise speed.
And when you're ready for your next flight, the aircraft will recharge overnight from a standard household outlet.
Who will be able to fly Lilium?
Lilium is designed for private use and entertainment. It can only be used in in uncongested airspace, during daylight hours, and in favourable weather conditions.
It is categorised as a Light Sport Aircraft in Europe. So while this still requires a pilot license, the 20 hours of flying time is much shorter than that required of helicopter pilots, making it a more accessible option.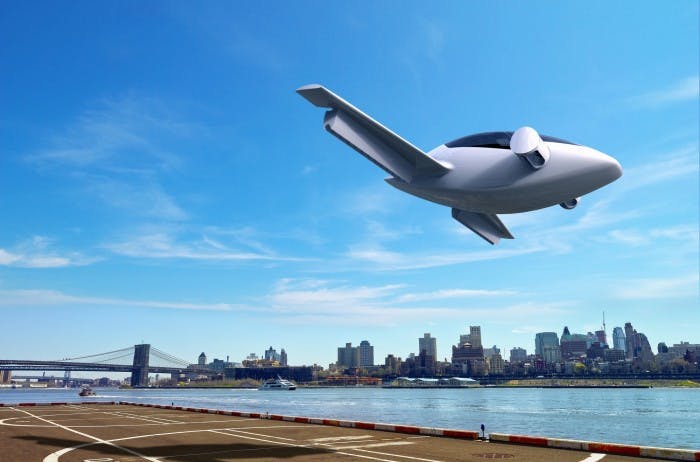 When will Lilium fly?
The company has successfully demonstrated the concept with a scaled-down flying prototype, and is currently working on a full-size version, with its first piloted flight scheduled for 2017.
The order book for the aircraft will then open in 2018.
Lilium's price tag has not been disclosed, but according to its designers, it should be more cost-effective than other existing small aircraft on the market.
Like the look of Lilium? Tell us what you think and follow us on Facebook or Twitter for more aircraft innovation news.
Related content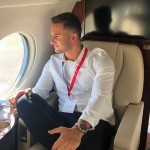 December 05, 2018
My first year at PrivateFly
Gianluca Cioffi joined PrivateFly's Flight Team just over a year ago. Here he reflects on his time in the team so far and gives an insight into life at PrivateFly. Our Flight Team is made up…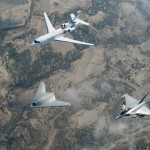 January 11, 2018
Private aviation's military connections
Private aviation and military aviation have many close ties. Not least in terms of career paths. Many military pilots tend to opt for a change once they decide to end their career in the forces. And while…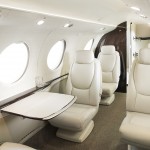 July 28, 2016
Europe's single-engine market opens up
We've known it's coming for a long time, but Cessna finally revealed the full story of their new single engine turboprop (SETP), at EAA AirVenture in Oshkosh in July. A full specification was given in May, at…