Our team's travel resolutions for 2021
The PrivateFly team loves to travel. But of course that's been far from easy in 2020. We've made the best of any travel opportunities but, just like everyone else, we've been mostly staying at home during the pandemic.
However there's a fresh new year stretching ahead, and in an optimistic way we're busy planning and dreaming about making up for those lost travel memories (if we possibly can). Here's where some of the team hope to take flight in 2021.
Hannah – Head of Business Development
Hannah says: My brother's wedding in Carcassone, France, was supposed to take place in September but had to be cancelled due to the pandemic. The plan is for it to take place in 2021 instead and I am keeping everything crossed that it can go ahead – its an area of France that I love.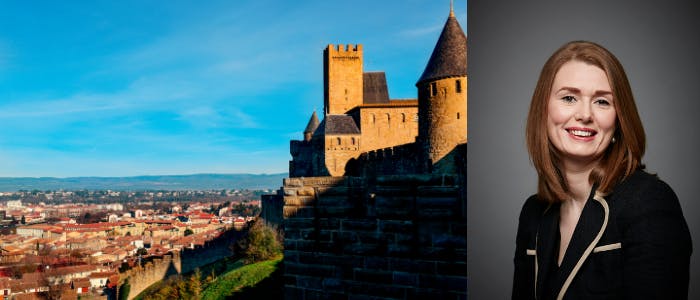 Annelies – Commercial Director
Annelies says: I would absolutely love to go to China in the summer, to join my twins after their study trip to Beijing. They are studying Mandarin at school, and will spend weeks in China with their teachers. We want to visit the Yunnan Province and Shanghai as a minimum, and I'll be asking Chinese friends for help with the rest of the itinerary if it looks like we can go ahead.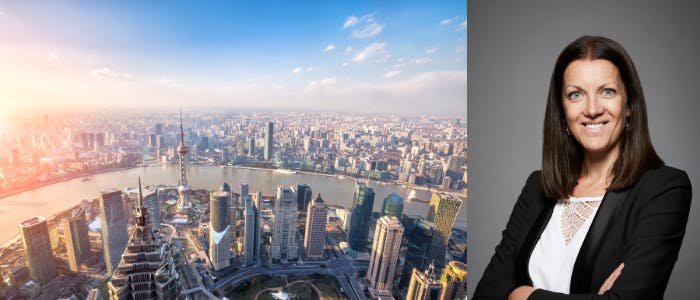 Freddie – Client Services Manager
Freddie says: I'm hoping to be able to take my postponed honeymoon in 2021. Thankfully we managed to go ahead with our wedding a few months ago despite the pandemic, but the honeymoon had to wait. We have always wanted to visit The Azores, so the plan is to go in 2021.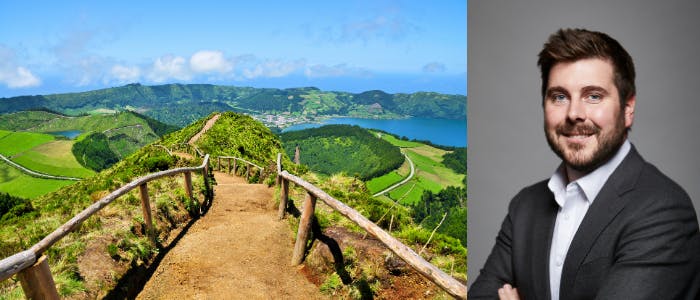 Steven – Jet Card Sales Director
Steven says: India is a country that means a huge amount to me, I consider it my spiritual home! If I possibly can in 2021, I would love to head back to a village north of Goa, where I've stayed in a beachhut that's just steps from the sand.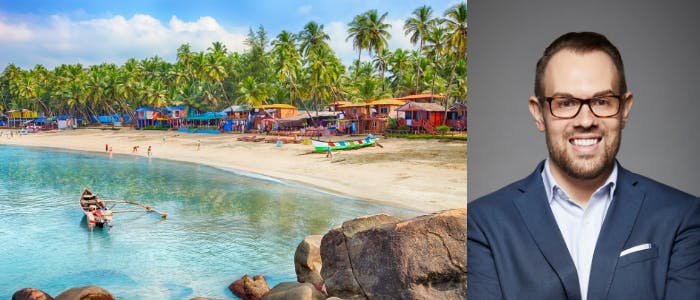 Garreth – Group Safety Officer
Garreth says: One of my travel resolutions in 2021 is to go to Skopelos in Greece, a trip that was delayed from last year. My cousin's daughter is getting married and we are hoping to be able to plan a family holiday around that.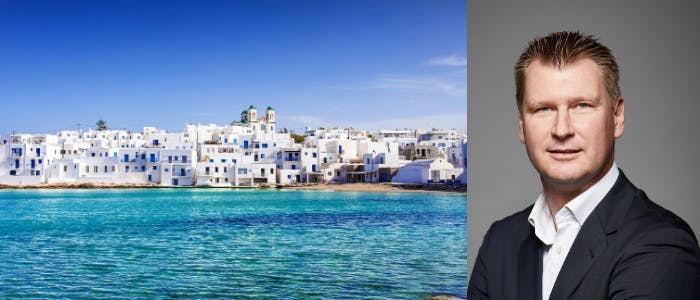 If you're planning ahead for your travel in 2021, our team is available 24/7. Start your search online, or for a personalised quote or expert advice, contact us or call 020 7100 6960.
Back to Archive for December 2020