Private jet predictions for 2021
As we begin 2021 so much remains uncertain. While the start of vaccination programs is giving a sense of future optimism, travel currently remains disrupted in many parts of the world. Recovery timelines are hard to forecast but what we do know is that travel and aviation will be irrevocably changed as we emerge from the pandemic – including private jet charter.

These are just some of the ways I expect our industry to change over the next twelve months.
1) Business travel will take time to return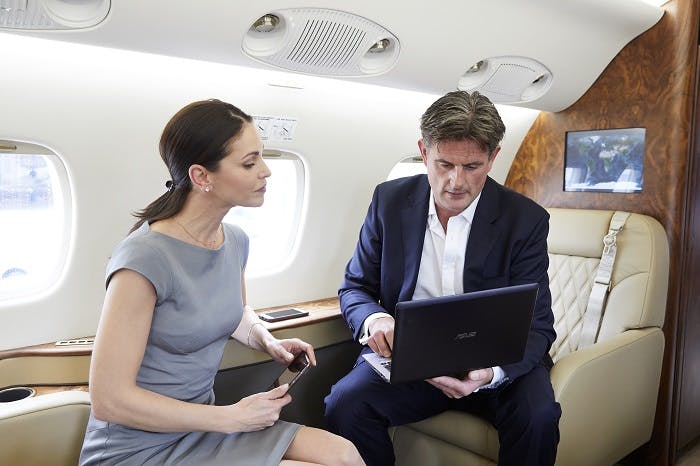 While private aviation has seen increased demand from leisure clients this year, business travel as we knew it remains largely absent. We're flying individuals or small groups for business reasons, but little in the way of corporate travel, and I don't think this will start to bounce back until at least the fourth quarter next year, maybe not even until 2022.
The major events that drive a lot of corporate travel – whether that's financial roadshows, conferences, or corporate hospitality at major sports or entertainment events – are also unlikely to go ahead in many cases, or switch to a virtual format for the time being.
Many firms will not want to take the liability risk in any unnecessary travel, and when they do need to fly employees, will want to upgrade to first or business class airline seats, or to private aviation. On that front, private aviation will be utilised by more businesses, and it will not be reserved for just the CEO and Chairman.
2) More remote working will change route patterns
In 2021 we'll continue to see many people working from home, or in many cases working from anywhere with good WiFi. We're already seeing clients with second homes in traditional summer destinations such as Ibiza, Palma or Faro, now travelling to them at anytime of year, and staying for longer – as they can work from there.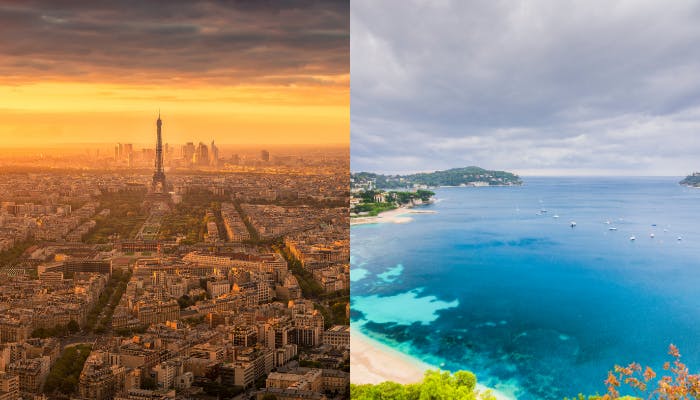 This blurring of work and leisure time will have an impact on routes and destinations. We saw in our 2020 PrivateFly trends report that Nice has been more popular than Paris in recent months, and I think we'll see this type of shift even further in 2021, especially with airlines not predicted to return to many of their routes until 2023.
3) Rise of private jet membership programs in Europe
Europe's private aviation market is less mature than the US in a number of ways. One being the range of membership offerings for more frequent flyers. But I think we'll see that change in 2021.
Occasional private jet users are now looking to switch to doing more of their flying by private aviation. And for added convenience, service and consistency when they do. On-demand private charter is perfect for those flying occasionally, but for 5+ flights per year, options such as jet cards, funds on account or fractional ownership start to become very attractive.
In the US, the Jet Card and fractional ownership markets are well developed, with our sister company Sentient Jet the market leader for Jet Cards. But in Europe there are only a very small number of providers offering these types of service in an uncompetitive marketplace – to the detriment of the customer.
That's why we launched the PrivateFly Jet Card this year, drawing on our group's expertise and launching a highly-competitive program which gives guaranteed availability to select aircraft, at fixed hourly rates (plus flights in the US via a partnership with Sentient Jet). We also offer the PrivateFly Jet Account, which gives access to the on-demand market, with enhanced booking and payment terms.
4) More responsible & thoughtful travel
As people start to move again, they will want to reset and rethink. Both in terms of destinations, and how they get there.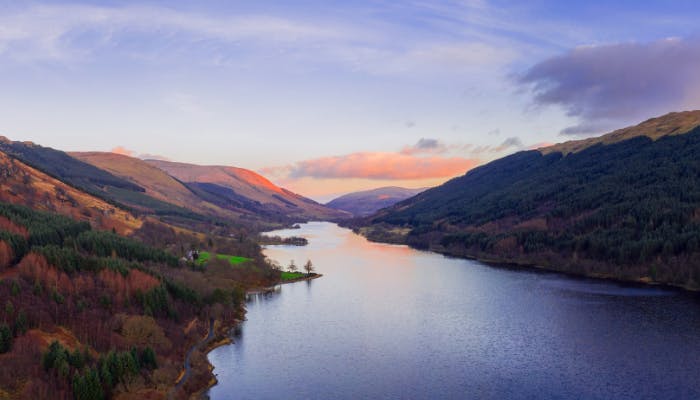 A strong sustainability commitment is now an essential part of a private aviation service, and next year, as we rebuild from the pandemic, we will see many more companies in our sector putting this front and centre of their proposition – and a rise in third party suppliers providing services to support that.
At PrivateFly we are working with 4AIR, which is a rating system for sustainability for aviation companies. We're committed to a long term sustainability program, and every flight includes a 300% carbon offset as standard, at no extra cost. Find out more about PrivateFly & sustainability.
5) Electric aircraft progress will accelerate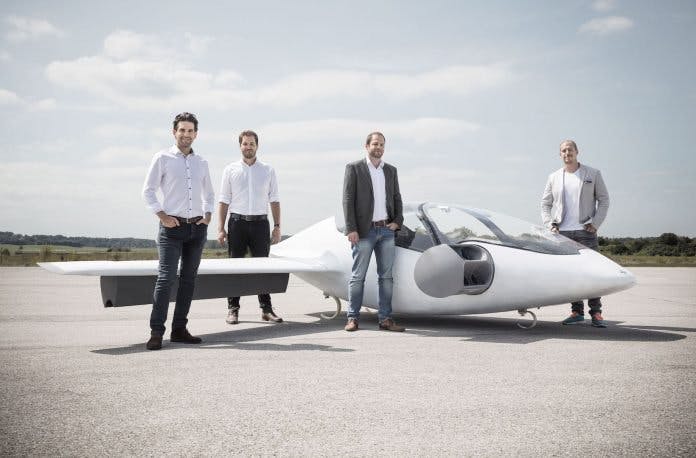 In the medium to longer term, electric aircraft hold the key to a more sustainable aviation industry, and I think (and hope) we'll see some exciting steps forward in some of the leading concepts in 2021. Ones to watch include:
Lilium – a well-advanced German electric vertical take-off and landing (eVTOL) jet, it secured funding of $275 million in 2020.
Joby – another advanced eVTOL concept, with recent funding received from Uber after it acquired their Elevate division.
Eviation – the Israeli venture is aiming to release a modified design of their 9-seater Alice aircraft in 2021.
MagniX – the electric motor manufacturer has seen success in early partnerships with Eviation and Harbour Air seaplanes.
Pipistrel – the company's Velis Electro model is already EASA type-certified for pilot training.
Ampaire – planning certification and service entry of its hybrid electic EEL in 2021.
XTI Aerospace – the hybrid eVTOL TriFan 600 is developing in partnership with Bye Aerospace.
6) Changes in travel behaviours & priorities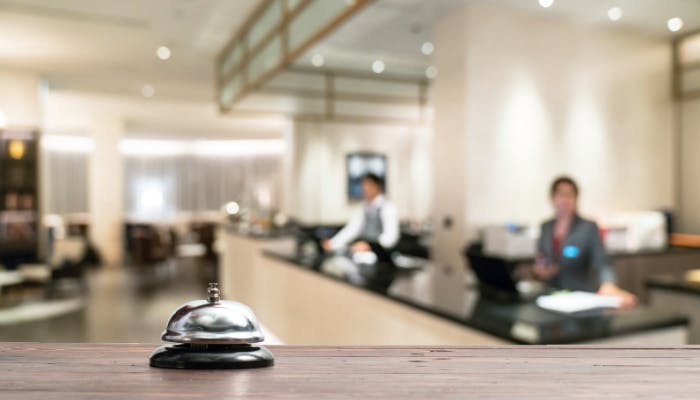 When we can travel freely again, I think people will travel differently. One of the things I think we'll start to see are more longer once-in-a-lifetime trips and premium travel experiences, including multi-leg itineraries. People may decide to travel less often overall, but after this experience, they will be looking to make it count when they do.
I also think we'll see more travellers looking to remote locations and to embrace nature, and by contrast, less desire to visit crowded destinations or for the traditional city break. And when it comes to where to stay, many travellers will find the privacy of private residences or rentals more attractive than the shared spaces of hotels.
Both on the move and when they get there, travellers will be much more focussed on hygiene and health, even after the risks from Covid have subsided. Travel providers and destinations will need to clearly communicate their protocols and benefits in this area – and it will become a point of clear competitive advantage for some.
7) Less spontaneous travel and more paperwork
With a negative Covid test required on more and more routes – at least for the first few months of this year – we're expecting to see more private jet travellers having to plan ahead.
20% of our flights took off within 48 hours of booking last year but this year we're likely to see fewer of these very short notice flights, especially with extra Brexit paperwork also a factor on some flights.
8) Demand will continue for entry-level aircraft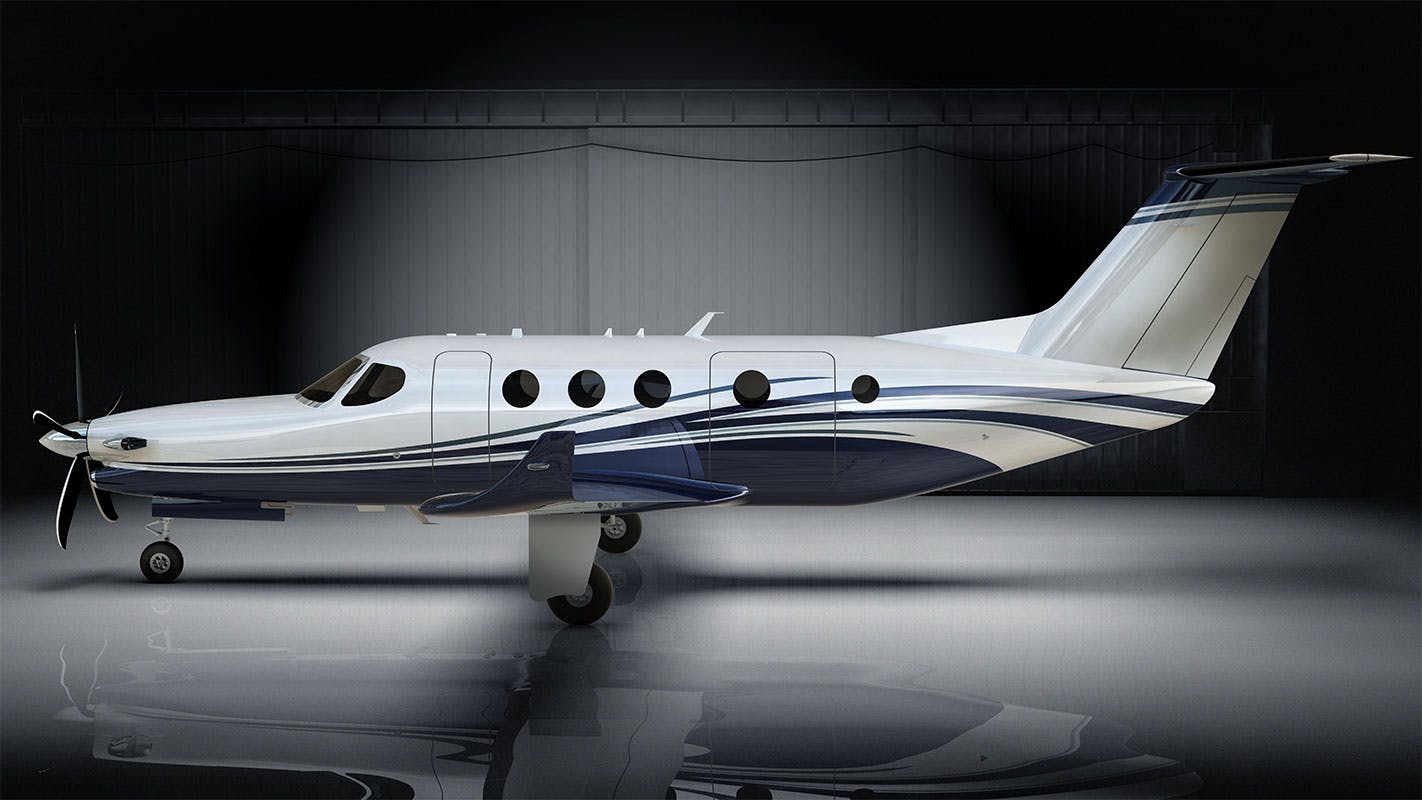 With so many new entrants to the private aviation market this year, private charter demand has been strongest for entry-level, smaller aircraft.
In 2021 I think we'll see that segment continue to shine, with new charter customers continuing to drive demand for light jets and turboprop aircraft.
Although its development has been delayed due to the pandemic, I hope 2021 will be the year that we see Cessna's Denali single-engine turboprop take to stage, to rival the popular Pilatus PC-12.
9) More business aviation M&A as the industry resettles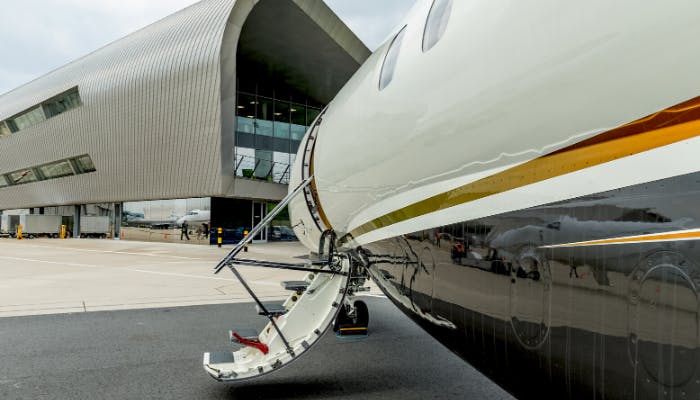 The pandemic is set to be a catalyst for change and disruption in so many industries, including ours.
In particular, after such a challenging period in 2020, I think we'll see some charter operators needing to combine to survive. So look out for less fragmentation and the evolution of 'mega fleets'.
This move to bigger entities will also be driven by customer demands. With increased considerations of safety and many new entrants in the market, clients will more brand aware than before, and looking for the reassurance of known entitities or groups. Big names – including our sister company Flexjet which has recently launched in Europe – will lead the way in setting standards.
Whatever happens in 2021, don't miss an update from PrivateFly. For the latest company and industry news, sign up to our weekly newsletter, and follow us on Facebook, Twitter, LinkedIn and Instagram.
Related content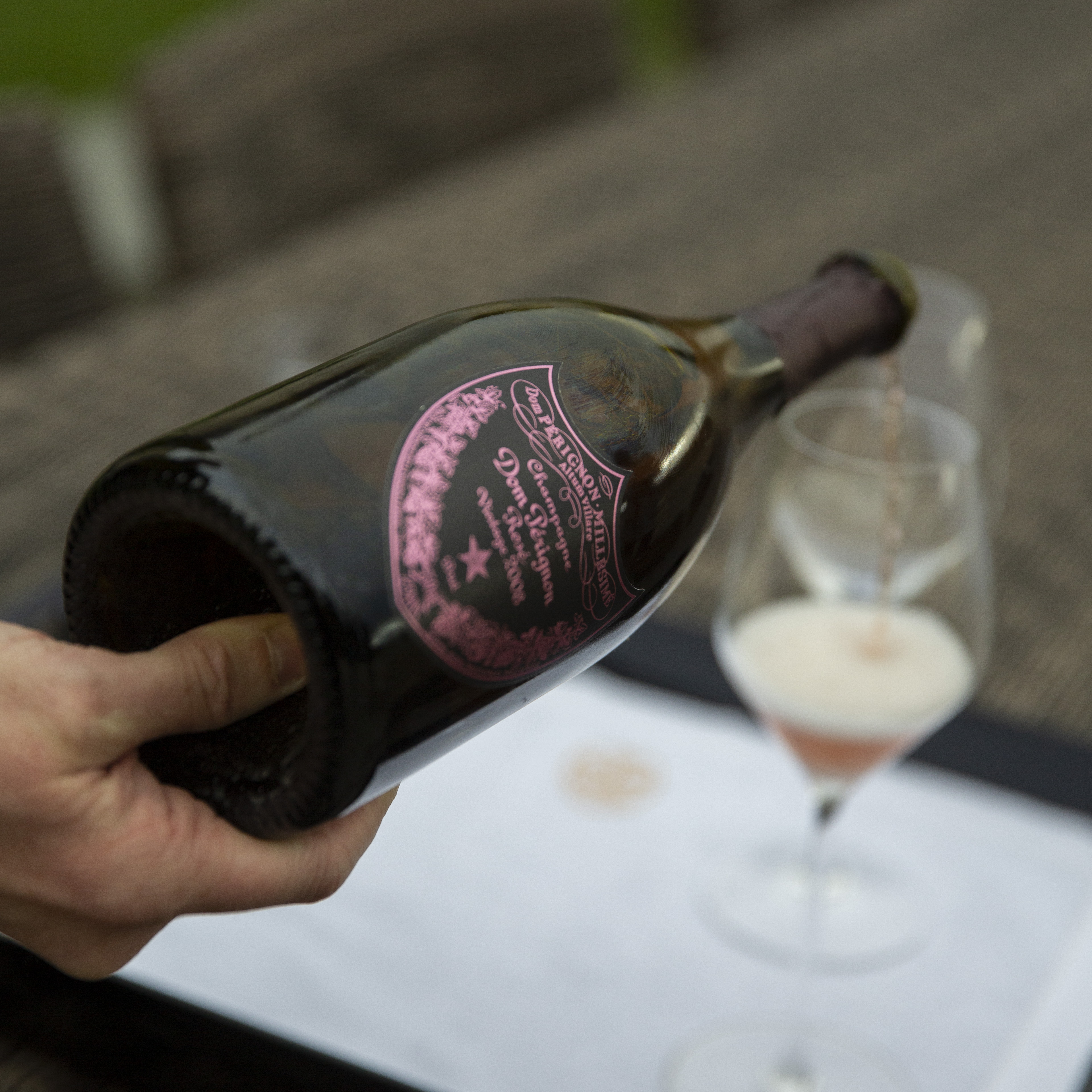 November 24, 2022
Our latest exclusive Jet Card event at Dom Pérignon Maison
Our new private event series for PrivateFly Jet Card clients continued with an invitation to visit the historic Dom Pérignon Maison in France.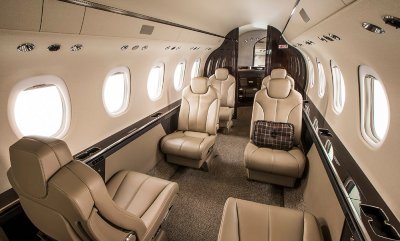 October 27, 2022
How clean is the cabin air on a private jet?
The air we breathe – particularly in an enclosed space – can make the difference between staying well or catching an infection, whether that's the coronavirus or any other airborne disease. So you'll be pleased to…

September 15, 2022
Jet Card clients enjoy exclusive golf event at Adare Manor
We were delighted to host our first annual golf event for PrivateFly Jet Card clients and their guests earlier this month, at the magnificent Adare Manor in County Limerick, Ireland.