PrivateFly Jet Card clients enjoy exclusive golf event at Adare Manor
We were delighted to host our first annual golf event for PrivateFly Jet Card clients and their guests earlier this month, at the magnificent Adare Manor in County Limerick, Ireland. 
This was a fantastic opportunity for some of our senior team to meet with our valued Jet Card clients, to thank them for their loyalty and enjoy the opportunity to spend some time together in such a spectacular setting.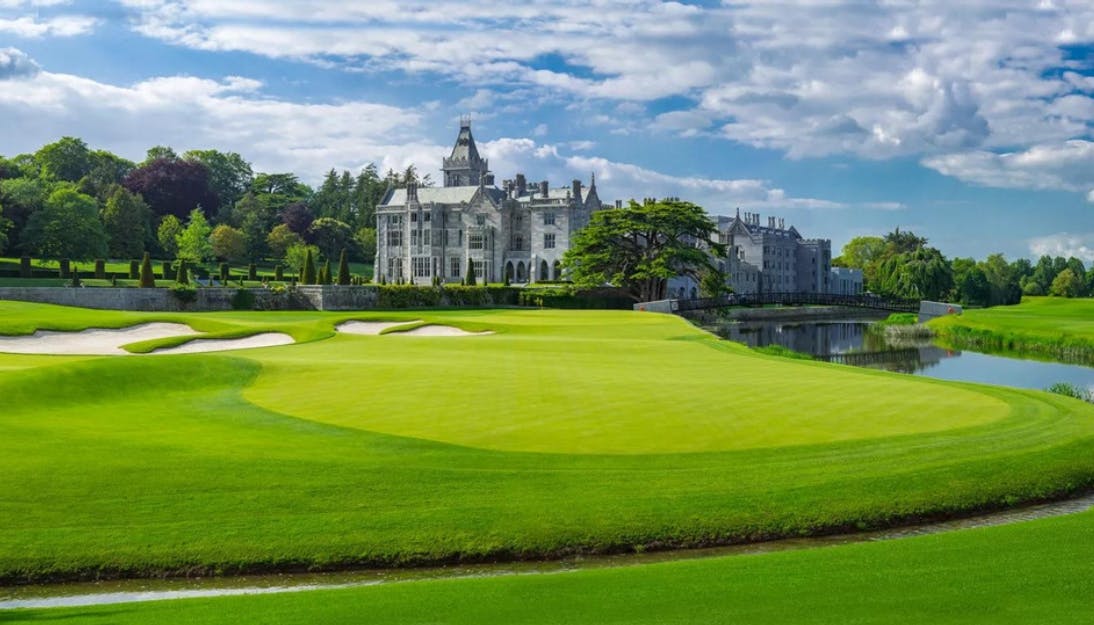 Brimming with history, Adare Manor is home to one of Ireland's top golf courses and 5-star hotels. The course was reopened in April 2018 after a two-year reconstruction project by its owners, the McManus family, and has since been propelled to global recognition, including being named the host for the Ryder Cup in 2027.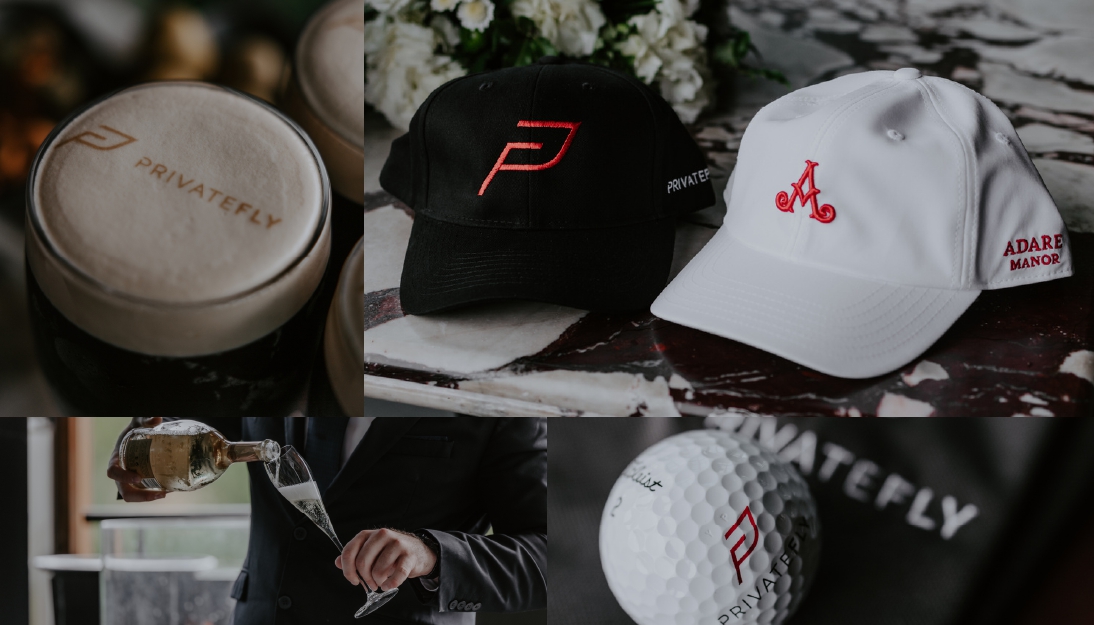 Both golfing and non-golfing clients were able to enjoy a wonderful couple of days with us, including an overnight stay. Adare Manor also offers a spectacular spa, a range of indoor and outdoor activities, and the opportunity to relax and recharge in the perfectly appointed manor house and its 840 acres of stunning parkland. World-class facilities are combined with warm and welcoming service that takes care of every detail.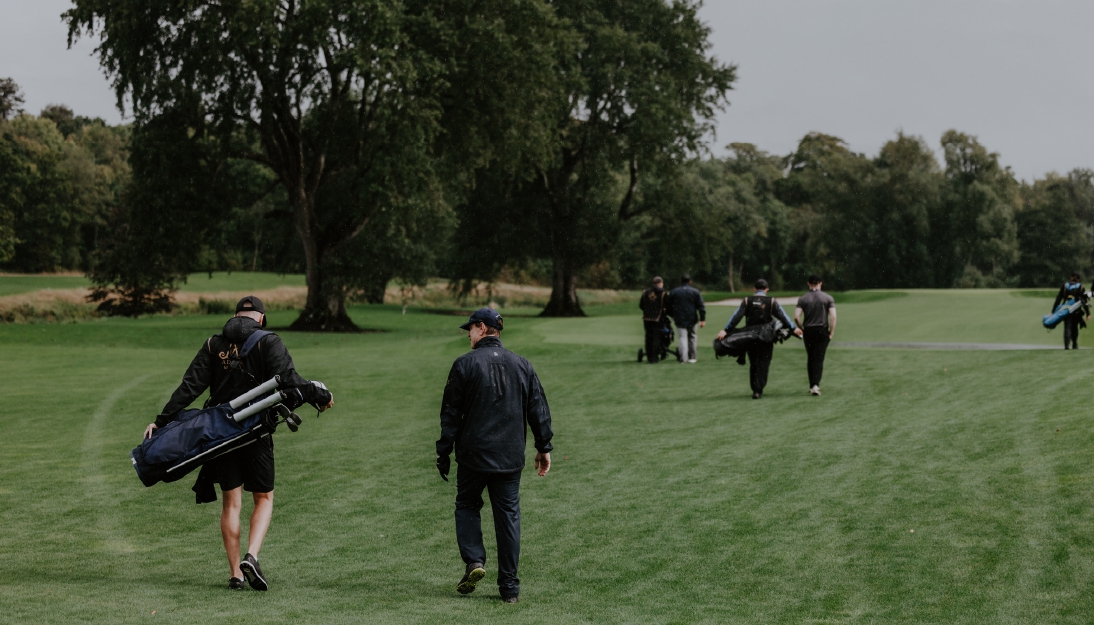 Clients and guests heading to the course were able to warm up by using the impressive driving range and putting green before teeing off in groups for a memorable and competitive afternoon of golf with the PrivateFly team.  
This was followed by a champagne reception and trophy presentation, ahead of a dinner in The Oak Room - Adare Manor's Michelin-starred restaurant. Head Chef Michael Tweedie and his team provided a menu designed to showcase Ireland's wealth of produce, from fine seafood to sustainably farmed meat and game - all prepared and presented with consummate skill and accompanied by carefully chosen wines.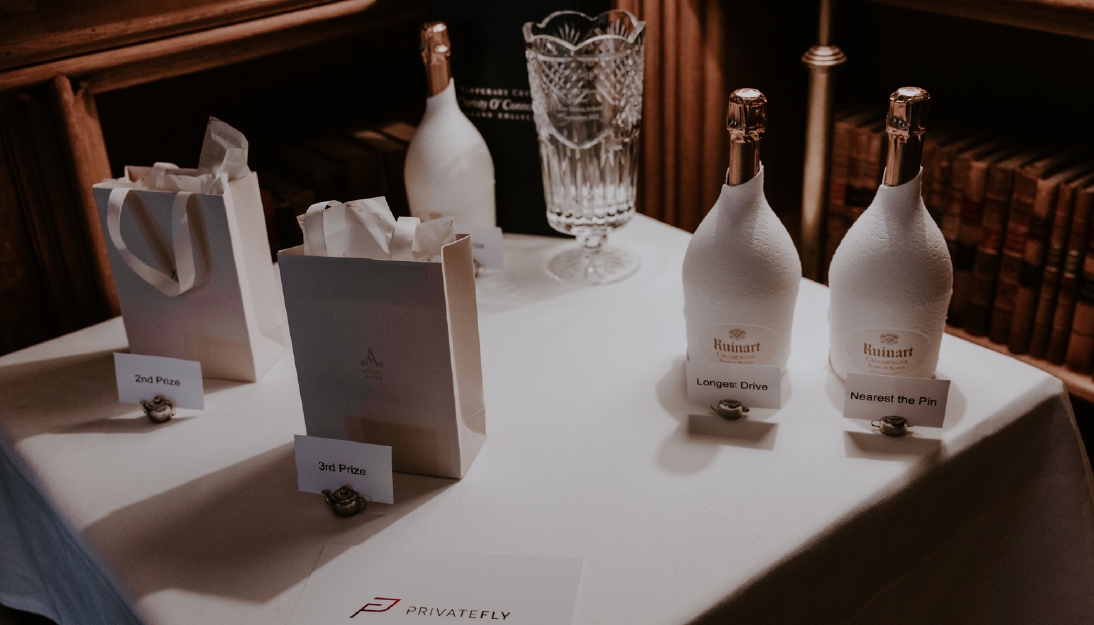 After dinner, our clients and guests were able to reflect on their day while enjoying a wide range of world-class whiskeys and spirits in the warm and welcoming Tack Room, before retiring to one of the hotel's superbly comfortable and thoughtfully designed bedrooms.  
Our Jet Card clients were able to fly in and out via nearby Shannon Airport, just a 35-minute drive away from the hotel and offering dedicated facilities for private aviation passengers.  
This was just the first in a new series of invitation-only events for clients in our Jet Card programme. Next on the horizon is an exclusive guided tour and tasting at Maison Dom Pérignon in Reims, France in November, and we are looking forward to extending more invitations over the coming months. 
To find out more about the PrivateFly Jet Card programme and its benefits, contact our expert team or call us on +44 (0)20 7100 6960.
Related content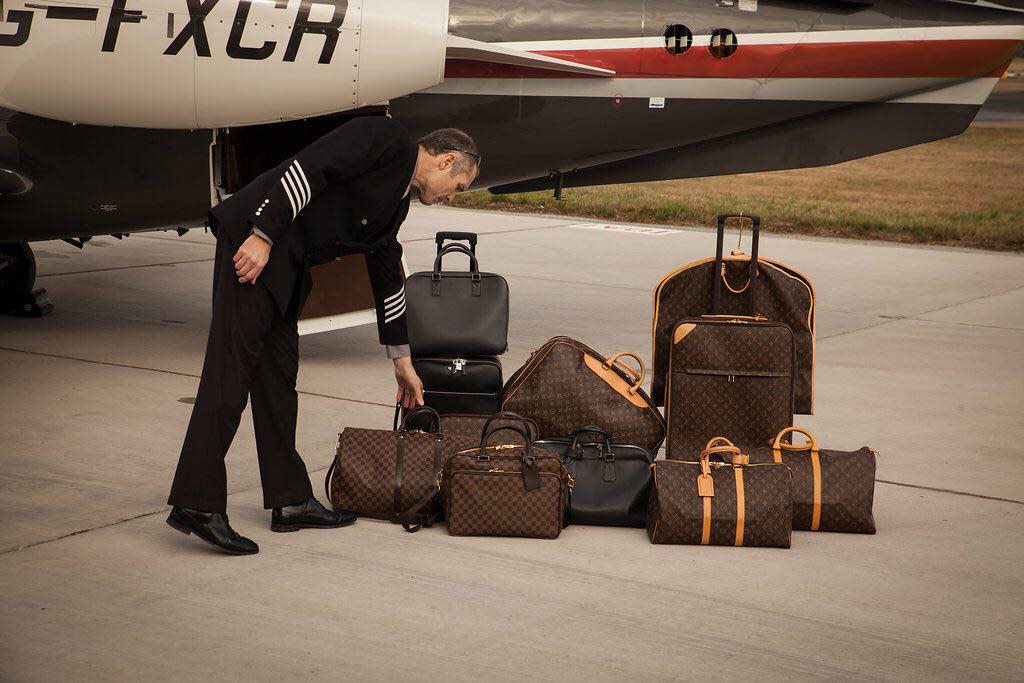 September 07, 2023
How much luggage can I take on a private jet?
How much luggage you can take with you on a private jet charter flight depends on a few factors. Here PrivateFly's experts explain what to expect from different aircraft types.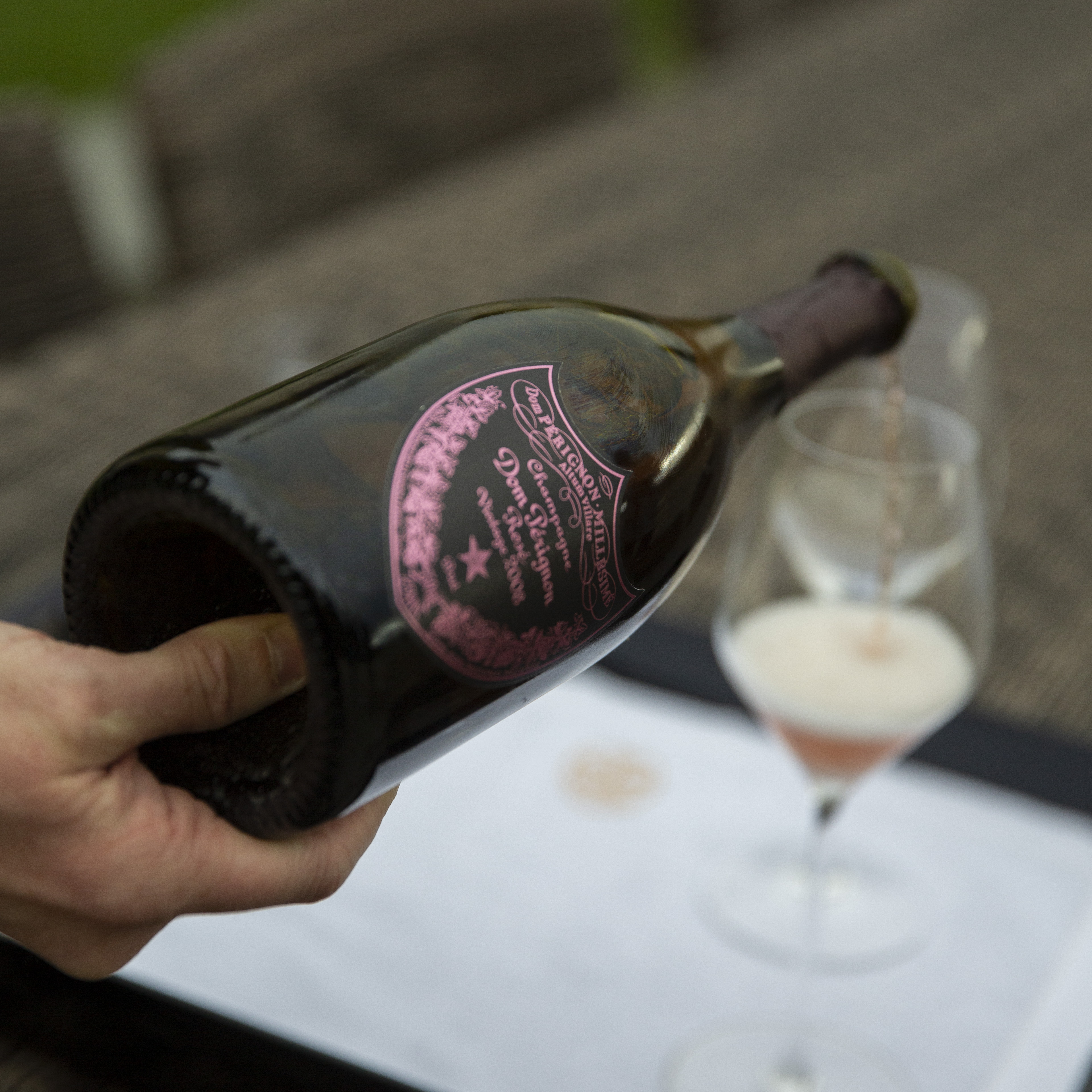 November 24, 2022
Our latest exclusive Jet Card event at Dom Pérignon Maison
Our new private event series for PrivateFly Jet Card clients continued with an invitation to visit the historic Dom Pérignon Maison in France.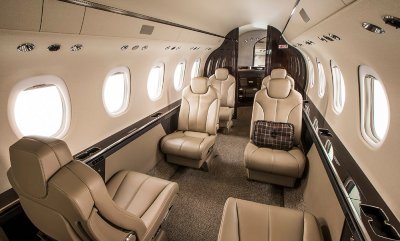 October 27, 2022
How clean is the cabin air on a private jet?
The air we breathe – particularly in an enclosed space – can make the difference between staying well or catching an infection, whether that's the coronavirus or any other airborne disease. So you'll be pleased to…