Supersize my jet: Aircraft buying habits of the billionaires
While Gulfstream's G650ER often makes headlines as the most desirable long range corporate jet, there is an ultra-elite sector at another level above this – the very top tier of private aircraft market.
The industry is seeing a growing trend for commercial airliners to be converted to supersized private jets. While a Gulfstream will carry 16 passengers much more comfortably than a First Class airline service, a converted airliner offers the space for extended luxury – with living spaces such as bedrooms, boardrooms and dining rooms.
Luxury airliners aren't a new idea in the private aviation sector, but it's becoming an increasingly important revenue stream for the main players Boeing and Airbus, who both have specialist departments dedicated to converting their aircraft into highly-customised private jets.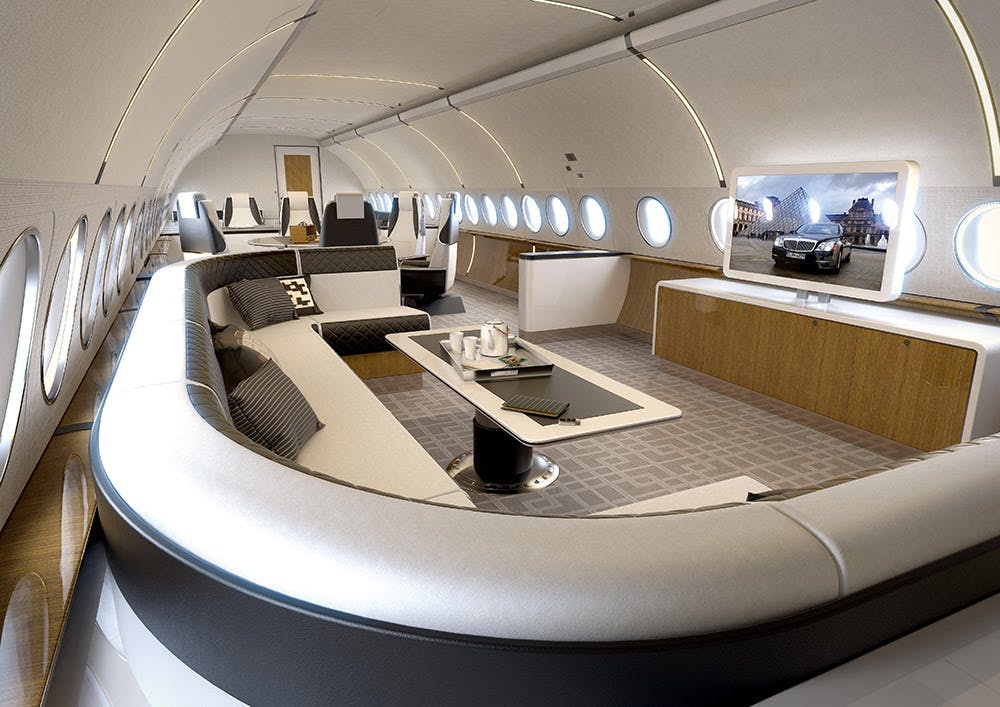 AIRBUS BILLIONAIRE STUDY
Airbus invested in a 'billionaires study' where it concluded that in some cultures in particular, the UHNW generally likes to travel with a larger entourage than most private jets allow. This found that Middle East, Chinese and Russian clients are those that travel in groups of a dozen or more and have a particular interest in buying a luxury converted private airliner.
These larger group requirements are also aligned with global billionaire growth trends. Demand from China, Middle East and Russia has created a new and much needed revenue stream for Boeing and Airbus.
NO CRAMPING ON STYLE
But it's not just about creating more seat numbers. Customisation is king, and converted airliners mean that aircraft can be fitted with every VIP home comfort – to include luxury showers, a full-service kitchen, state boardrooms, cinemas, pianos and fish tanks.
Costs vary, but a private Boeing 747 'shell' costs around $350 million, while an Airbus A380 would cost around $300 million. Buyers then would typically spend between $200-400 million upwards on bespoke furnishings and fittings.
Airbus have sold over 170 private airliners since they opened their operation to focus on this revenue stream in 1997. Boeing started developing private jet versions of their airliners later, in 1996 and has delivered 195 aircraft, with total orders of 217 in the pipeline.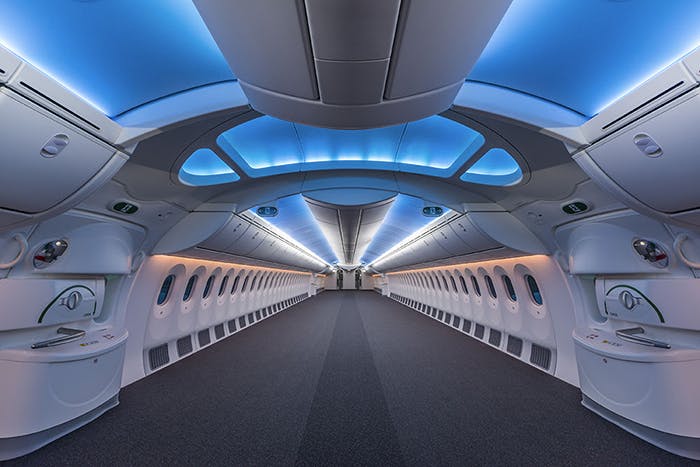 VIP AIRLINERS OF CHOICE
For the Airbus Corporate Jets unit, the most popular VIP converted aircraft are the Airbus ACJ318 and ACJ319. Customised to carry between 16-46 passengers, this aircraft is popular with heads of state, as well as for worldwide music tours.
Airbus also offer the Airbus ACJ319 Elegance. Nicknamed the 'Ikea VIP aircraft', it can be designed on catalogue by selecting from a combination of possible modules. The ACJ319 Elegance also has a price advantage, saving $7 million on the usual customised ACJ319 price of $80 million.
The BBJ (Boeing Business Jet) is a converted 737 airliner, and one of the most coveted private jets in the world. And the BBJ MAX 8 model boasts a 19-foot longer cabin, and three times the cargo space, as well as fuel-efficiency improvements.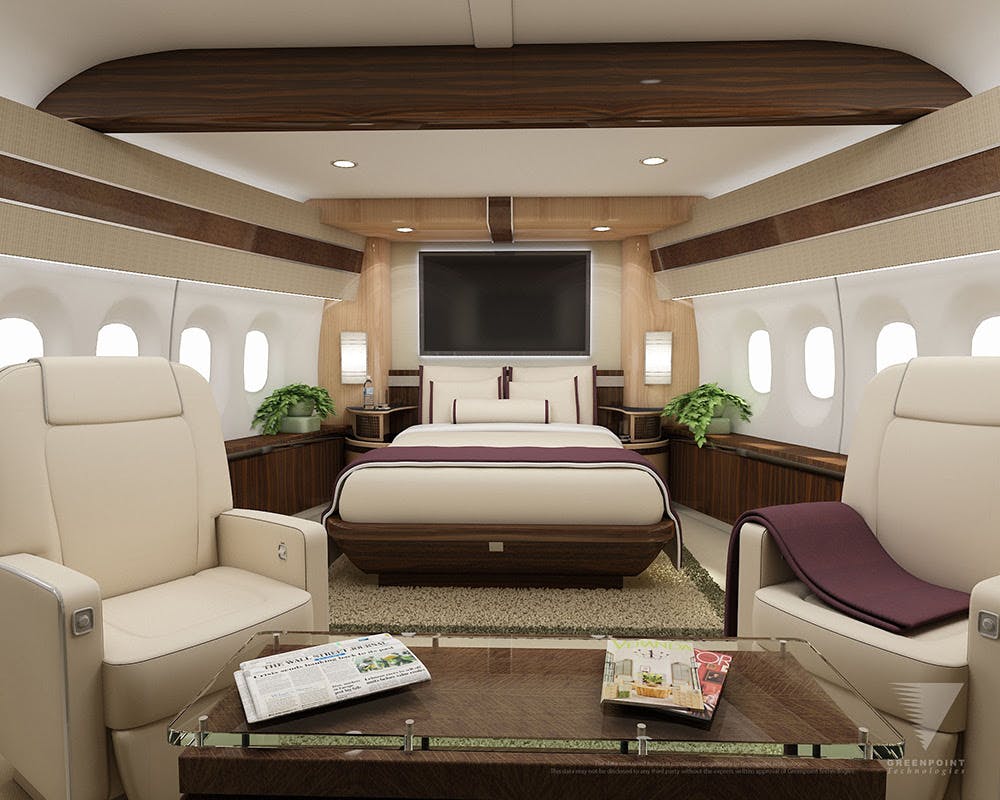 Embraer are also in the market with the Embraer Lineage 1000 and upgraded 1000E. The aircraft was developed from Embraer's 190 family of airliners, and is typically divided into 5 living areas, seating up to 19 passengers. The luxury interior is also combined with versatile take-off and landing capabilities, with the Lineage being able to land at restricted airports such as London City airport, New York Teterboro and Aspen airports.
As well as being the ultimate status symbols for the top-tier niche of aircraft owners, converted VIP airliners are also available in the private jet charter market. Whether for large corporate events, private group travel or music tours, the converted VIP airliner is the pinnacle of private jet luxury.
How much does it cost to charter a VIP airliner? For any private jet charter advice, contact us or call our 24 hour flight team on +44 (0) 1747 642 777
Related content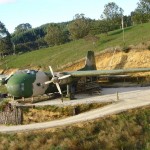 July 03, 2019
Private jet hotels: Sleep in an aircraft on the ground
Many private jet charter aircraft have beds onboard and even small jets designed for shorter journeys have reclining seats, with space to lie back and relax. Search for flights But for AvGeeks who live and breathe aircraft, the…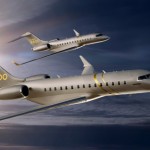 June 04, 2018
Bombardier expands the boundary-breaking Global family
Last week several of our team were at EBACE, Europe's premier business aviation event, in Geneva. It's always a fantastic event and this year was no exception – a great opportunity to strengthen our relationship with our network of operators…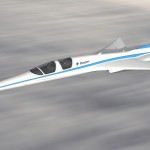 December 06, 2016
Will the supersonic Boom take flight in 2017?
2017 may be the year that a new era of high speed passenger flight takes a supersonic leap forward. As earlier this month Boom Supersonic announced its prototype will take to the skies at some point late…