The revamped Hawker 400XT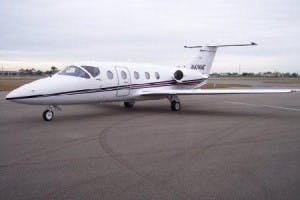 Aircraft manufacturer Nextant Aerospace is gearing up to deliver its first 400XT, a remanufactured version of their existing Hawker 400XP.
has been designed to overcome the original limitations of the original design – replacing the engines with the new Williams International FJ44-3APs and incorporating a new avionics suite. It has an impressive range of 2000nm and is a highly efficient aircraft, reducing operating costs by 30%. It's the biggest and lightest 'small jet' in its class.
The aircraft was launched in October 2008. Six aircraft have been purchased and 13 should be distributed in the third quarter of 2011. Nextant are scheduled to receive US certification before the end of May.
It costs just under $4M to buy and we expect it to perform well once it hits the small jet charter market…watch this space!
Back to Archive for February 2011