The rewards & challenges of operating during COVID-19
Like most businesses in the world right now, operations at PrivateFly have been dramatically different over the past few weeks. The last week in particular has seen a whole host of challenges including rapidly-changing border controls, airport closures and passenger restrictions.
But with a lot of hard work and great communication, we are still able to provide private jet charter on many routes. And our team – most of whom are now working from home – is working tirelessly 24/7 to help make flights happen, when they are operationally possible. More on private flights during COVID-19.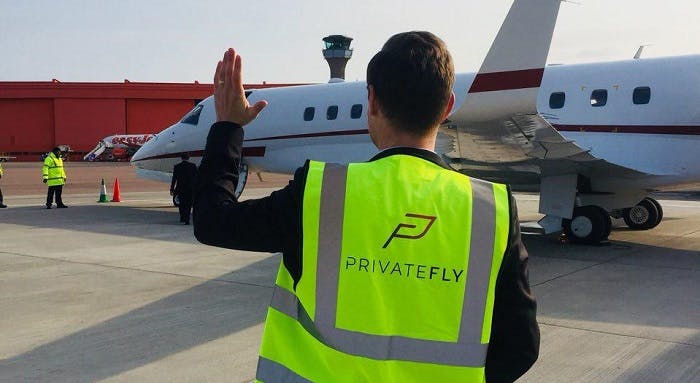 A hugely rewarding aspect of this difficult situation is receiving feedback from clients who we have helped to fly home, or transport vulnerable family members – many of whom are new to private aviation. We've had one of our busiest ever weeks of client reviews via the review platform Trustpilot, with over 20 reviews posted in the past 5 days alone.
It's a challenging time and customers are obviously worried and anxious – and most want to fly at very short notice. I am exceptionally proud of how our team has been going the extra mile, taking time to reassure and support, and to provide clear, realistic and transparent advice on private charter options for each trip.
They all make great reading but this particular review sums up how one of our Flight Advisers Kristian was able to help a first time customer at very short notice last week.
"First time customer: Exceptional service in the most high stress environment – Mark B"

"I used PrivateFly to repatriate stubborn elder parents who were insisting on flying home to the UK on a full easyJet flight from Portugal at the height of the global virus travel lockdowns, on Friday March 20th 2020. I am under a mandatory shelter at home lockdown as I am in California, so here is the time line of their incredible service:
12.35pm They acknowledge the email request I had just sent at 5.35 am California time
1.03pm Summary flight proposal received
1.18pm Three priced flight proposals received
1.19pm Kristian calls to discuss
1.32pm Kristian emails to confirm the booking
An interval ensues for formal paperwork back and forth including new travel sign offs required to state the passengers haven't been to China, Iran, Northern Italy etc
2.51pm Payment taken
3.10pm Confirmation of flight booking received
6.23pm Full Flight briefing received
8.12pm Kristian texts to say the plane has arrived and is being turned around for my parents
9.04pm Kristian texts a map to show the plane with parents aboard is lined up to take off
Therefore it only seems fair that:
11.25pm I write this five star review
Absolutely exceptional service that exceeded all expectations at a time of unprecedented global crisis. A really important thing to understand is that I am not a VIP Client, this was my first ever booking with them.
If anyone is unsure about this company I would be happy to endorse them directly. This review does not do justice to the other great calls I was receiving from Kristian to make sure I was on top of the paperwork in a high stress tight timeline situation."
PrivateFly's Flight Team are available 24/7 for advice on your flight options during this challenging period. Contact us or call +44 (0)20 7100 6960 .
Related content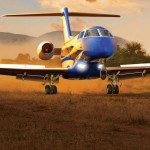 April 09, 2019
5 'off-road' private aircraft for remote landings
There are many attributes of Pilatus' aircraft that make them attention-grabbing. Both the original PC-12 turboprop and the new PC-24 jet (which is now available for charter) are spacious and stylish. And while most clients…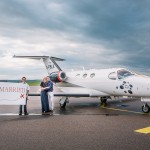 March 22, 2018
Our ten most memorable flights
Turning ten this month is a real milestone for all of us at PrivateFly. We're looking back on ten years of passion and industry challenges; ten years of developing our bespoke technology; and ten years of building…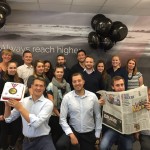 September 11, 2017
Teamwork is key to our Sunday Times Tech Track 100 success
We are delighted to be listed in The Sunday Times Hiscox Tech Track 100 once again this year. The 2017 edition was published yesterday, ranking the UK-founded private tech companies that are growing the fastest, over a…