The Top 7 things eaten on a private jet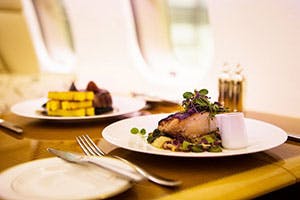 We're often asked about what private jet travellers eat onboard a flight. I think we're all secretly a little fascinated by what others eat.
The answer is pretty much anything you like. When it comes to private jet catering, it's as bespoke as the itinerary. As the customer, you specify what you would like to eat before the flight, and we'll work with a private jet caterer – or sometimes with specialised suppliers or restaurants – to arrange the perfect menu.
And once we know a client's catering preferences, we can recreate that home-from-home feeling, with their favourite food in the fridge on every flight.
Some customers will request extravagant and complex menus, others will choose simpler dishes. Either way, these are always prepared from the highest quality, fresh ingredients.
And of course the onboard food is served alongside a range of drinks including mineral water; teas and coffee; soft drinks, mixers and juices; premium spirits; wines and champagne. The drinks are as personalised as the food, and we'll provide specific labels and vintages; or a particular brand of coffee or tea, according to the client's preferences.
Below are the dishes our customers eat most frequently onboard our flights. The most popular are not necessarily the most extreme or sensational of course. To read about some more unusual catering requests see Going the extra nautical mile & Extreme private jet catering.
Sushi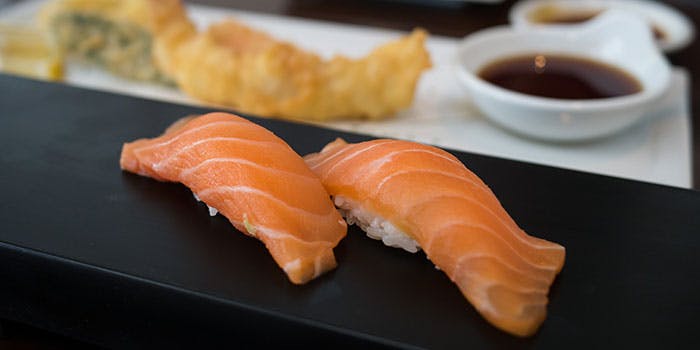 A platter of freshly-prepared sushi is a very popular choice, with clients from all over the world. This is often provided by the caterer but some clients will have a favourite sushi restaurant and we'll source their preferred dishes from there.
Grilled or roast chicken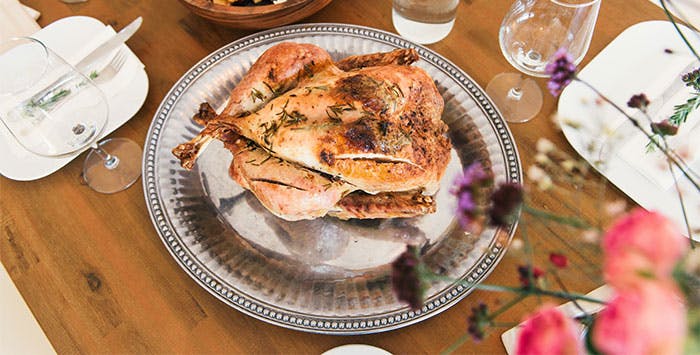 Grilled chicken is very popular on medium range flights as a lunch option, served with salad. Roast chicken or a stuffed breast of chicken is also popular as a hot dining option on longer flights.
Cold meat platter & antipasti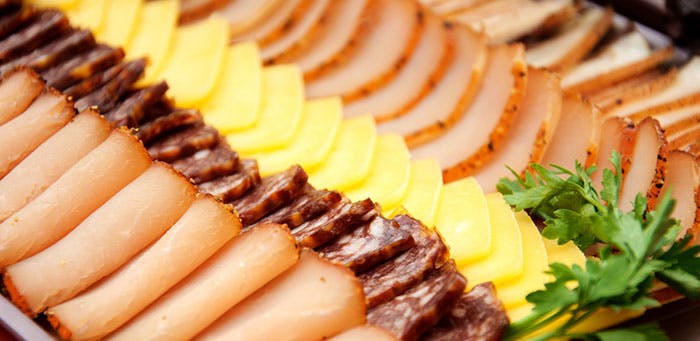 A platter of cured meats such as prosciutto and salami is often served on a small jet or short flight, taking place over lunchtime. This is typically served with fresh bread and sometimes with other cold antipasti or salad dishes.
Smoked salmon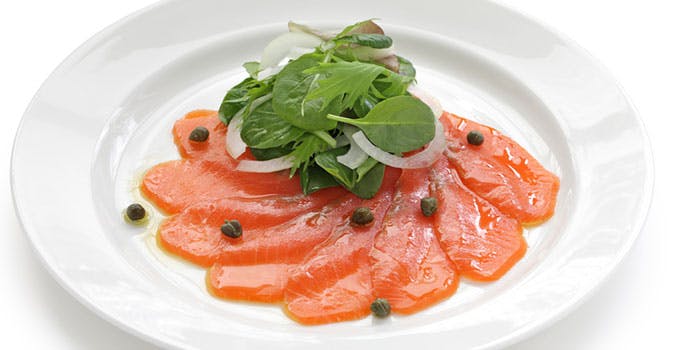 Smoked salmon is a popular choice, as it works for any time of day. Whether for breakfast with scrambled eggs; with bread and salads for lunch; or served as a starter on a longer flight – sometimes as part of a seafood platter.
Pizza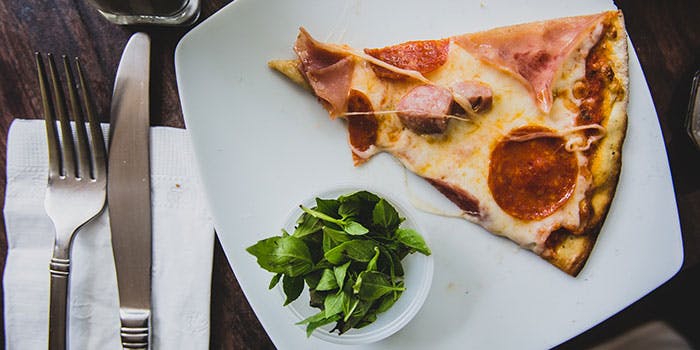 Perhaps surprisingly, many of our customers request pizza to eat during their flight. Sometimes this will be freshly prepared by the caterer, or if the customer has a specific favourite pizza restaurant, we'll arrange a delivery to the aircraft.
Fresh fruit platter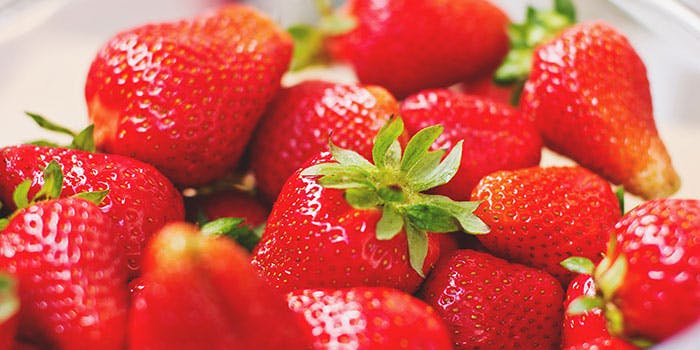 Fresh fruit is a popular choice for flights at any time of day. This is usually served as a beautifully-arranged plate, with a selection of fruits such as mixed berries; pineapple; melon; kiwi fruit; or mango. But we'll often adapt this to the client's preferences or to avoid allergies.
Croissants & pastries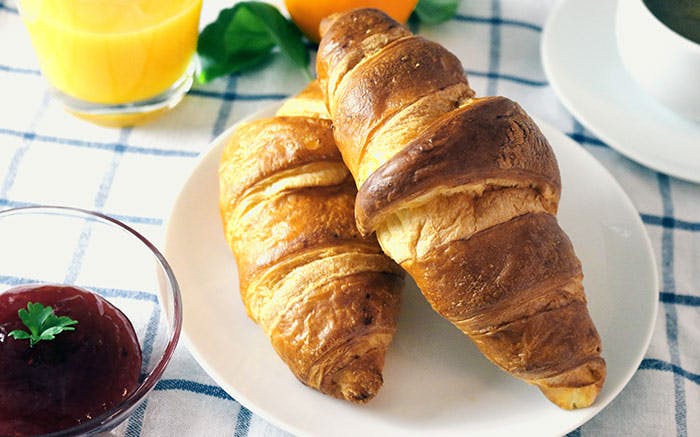 Breakfast is often served outbound on a day return business aviation flight. Warm croissants are our most requested breakfast item, sometimes served alone, but more often as part of a continental selection alongside other pastries and fruit.
Read more in our private jet catering FAQs. Or contact our Flight Team on +44 1747 642 777 for advice on a specific inflight menu, or pricing on your next charter flight. 
Back to Archive for March 2016