Top 5 Tailor-Made Travel Destinations 2013

Guest blogger Tom Barber, co-founder of tailor-made holiday specialists Original Travel, profiles 2013's top hotspots for tailor-made holidays.
Free from fixed dates and times, predetermined accommodations, and specified activities, tailor-made holidays are exactly what you do (or don't) want them to be. And a bespoke charter flight is the ideal tailor-made way to get there.
For long haul trips, a private jet flight can be combined with an international airline flight – or you can arrange a private charter for the whole journey. We give you bespoke flight options for each destination.
Here are my top 5 tailor-made destinations for 2013:
India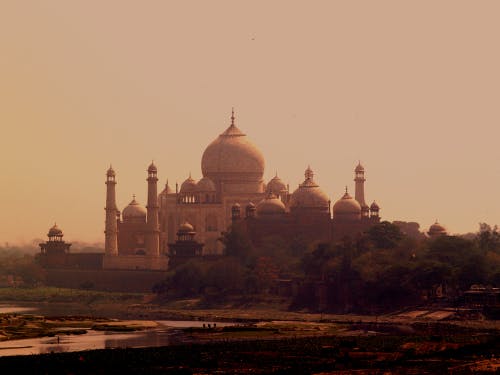 Vast and varied, India has something for just about everyone. Whether you're on the hunt for history and culture, laidback coastal retreats, or coming face to face with tigers, India offers it all and so much more.
Rajasthan, in Northwest India, is home to the incredible Taj Mahal, as well as ancient forts and historic cities. History and culture can be combined with some adrenalin fuelled fun here, as zip touring is possible around Neemrana Fort Palace; visitors fly down from ridge tops and hill forts on a series of ultra-strong cables, taking in the most breath-taking views of the town below and out to mountains beyond.
One of the country's finest hotels is the Oberoi Udaivilas in Udaipur, Rajasthan; set in 30 acres of former hunting grounds, featuring domes, turrets, unforgettable pools, and the Banyan Tree Spa, with magnificent lake views.

Get there by private jet?
Delhi – Udaipur Rajasthan. From £11,000 return in a Cessna CJ2, seating 6.
Croatia
Croatia's Dalmatian Coast and the ancient walled city of Dubrovnik must be two of Europe's finest gems. The Dalmatian Coast, stretching from Dubrovnik northwards, is jaw-dropping. Exceptionally clear waters dotted with islands that can be sailed or kayaked out to and around.
Dubrovnik's narrow and winding cobbled alleys are a delight to wander around any time of day, thought a real treat during the evenings. Music spills out on to the pedestrianized town centre, and nights are spent listening to live bands, drinking in local bars, and eating at outdoor restaurants on harbour side terraces.
One of the best places to stay here is nearby Villa Dubrovnik. The hotel and family villa are perched over the blue waters of the Adriatic with the incredible views across the water to the Old City.

Get there by private jet?
London – Dubrovnik. From £12,000 return in a Cessna Bravo, seating 7.
Maldives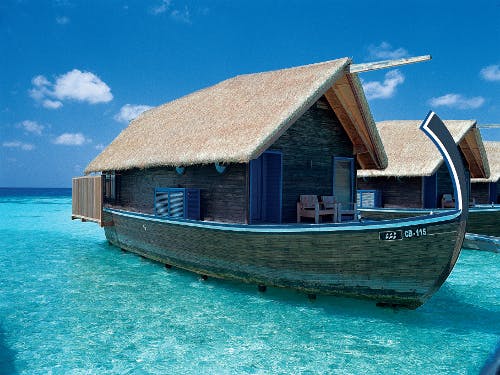 The spectacular Maldives are set in the Indian Ocean and are popular honeymoon destinations. Most hotels here occupy entire islands, with simply beautiful turquoise sea and white sand beaches.
Some of the world's most luxurious and cutting edge accommodations can be found here. Niyama which opened this year, adds style and edge to downright extravagance with each over-water villa and beach pavilion with private pool having it's own iPad, as well as Subsix; the World's first ever underwater nightclub!

Cocoa Island is another first class example; accommodation here is inspired by the traditional dhoni boats sailed by local fishermen. Each room is reached via wooden jetties, and the terrace of each one steps down into the warm Maldivian sea.

Get there by private jet? 
London – Maldives. From £145,000 return in a Global Express, seating 12.
Tanzania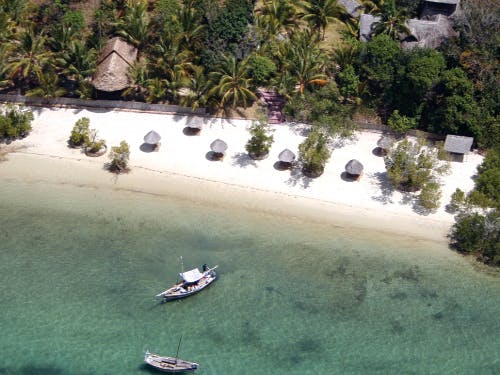 On Africa's east coast, Tanzania is a huge country offering everything from mountains (including Mount Kilimanjaro), to Lake Victoria which is Africa's largest lake, vast parks and plains, and the paradise islands in the Indian Ocean just offshore.
The Tanzanian Coast and Spice Islands are spectacular. Miles upon miles of unspoilt white sand beaches and turquoise warm waters are dotted with luxurious hotels such as Fundu Lagoon hotel on Pemba Island, just north of Zanzibar. The hotel is a tranquil retreat with private bungalow accommodation and ocean views.

Pemba is one of the top diving locations in the world, and has a range of other water sports available too, including snorkelling, water-skiing and kayaking.

Get there by private jet?
Dar Es Salaam – Zanzibar. From £5,100 return in a Cessna Caravan, seating 10.
One more to watch for 2013 is…Cambodia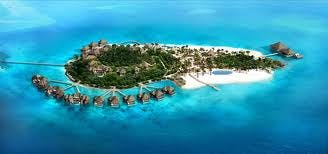 The Cambodian coast is simply stunning, with private islands such as Song Saa set to be the next big thing in Asia.

Get there by private jet?
Phnom Penh – Siem Reap/Angkor Wat. From £9,000 return in a King Air, seating 8.
For further flight costs or advice to any of these destinations, please contact us or call +44 (0)1747 642 777 (24 hours).
Tom Barber is co-founder of tailor-made holiday specialists Original Travel.
Back to Archive for December 2012