What is a FBO?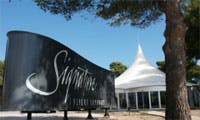 You'll often hear the terms "FBO" being talked about within the private jet industry, but what is a private jet FBO, where does the name come from and what exactly does it mean?
What is a FBO?
FBO stands for Fixed Base Operator. It refers to the private jet terminal at an airport.
History of the term
The terms Fixed Base Operator was created in the United States in 1926, harking back to the pre-commercial days of private aviation.
After the end of World War I in November 1918, civil aviation in the United States was primarily unregulated and was mainly made up of transient pilots (often called 'Barnstormers') who operated inexpensive military surplus aircraft. They moved from city to city, often landing in farmers' fields on the outskirts of a town – since airports were scarce at that time. These travelling aviators offered passenger flights, aerobatic demonstrations or impromptu airshows for the locals, charging whatever economic conditions would allow – and then moving on. As a result, mechanics and early flight instructors moved around with the aircraft and had no fixed business location.
The Air Commerce Act of 1926 generated a number of requirements in the licensing of pilots, aircraft maintenance and training standards, as a result, the transient nature of civil aviation was curtailed. The pilots and mechanics then began establishing permanent businesses, which were termed Fixed Base Operations or Operators – as a way to distinguish these new permanent aircraft operators from the transient aviators of old.
Until comparatively recently the term FBO was applied to the aircraft operator who was based at the airport (and in fact this is still the case at many smaller private jet airports). When a private flight wanted to land at an airfield which was not their home base, they would contact the Fixed Base Operator at the airport, in order to make the practical arrangements for the flight to land there. Initially this was all done in a non-commercial manner.
As the industry has evolved and private jet flight movements became busier, a need arose to create third party organisations to manage facilities for customers and crew at busier airports – such as refueling, security, hangars, lounges, car parking and concierge.
FBOs today
These days the FBO industry is evolving fast. From a landscape where there were previously lots of smaller, independent players, we are now seeing much more consolidation – particularly post-recession. It is a competitive field – many larger private jet airports have more than one FBO, which gives operators a choice of where to land; with facilities and costs varying considerably.
Increasingly frequent-flying passengers are becoming aware of this choice too and are expressing their own preference when booking private jet hire.
There are a number of key players in today's market which operate across multiple locations. Signature Flight Support are the biggest brand, with over 100 FBOs worldwide. They are the market-leader in the United States but are actually owned by a British company, BBA Aviation plc, which is headquartered in London.
Related content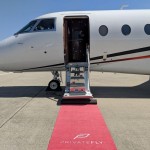 February 24, 2020
Three special 'Leap Day' trips by private jet
The 'Leap Day' of February 29th is fast approaching and as it falls on a Saturday this time (which only happens once every 28 years), there's even more reason to celebrate having 24 whole extra hours in 2020. If…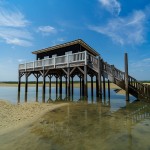 August 14, 2019
Top 10 beaches by private jet
With summer in full swing in Europe, over a third of our European flights are currently heading to sunny holiday hotspots. And with a private jet charter, you can fly fast and direct to some…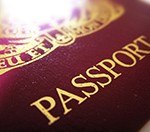 June 20, 2019
What documentation do I need to fly by private jet?
A private jet charter flight is a different experience to a flight on an airline. Everything is designed to make your trip as efficient, fast and comfortable as possible. Search for flights This includes the administrative process before…