What does PrivateFly stand for?
This year we're celebrating ten years of PrivateFly. A good time to look back (as we did reflecting on our ten most memorable flights). And to look ahead – and we intend to be disruptive and challenging, as you'd expect of any good teenager!
But it's also a good opportunity to look at where we are now. PrivateFly (conveniently) has ten letters, so we enjoyed the chance to spell out what makes us unique, using each letter in our name.
P is for Passion
We absolutely love what we do and we live and breathe all things aviation – we're proud to call ourselves AvGeeks. Just talk to any of our team and you'll see what we mean.
R is for Reactivity
Our unique combination of tech and 24/7 team means we're ready and available, around-the-clock – on both sides of the Atlantic. Ready for rapid prices, advice or last minute take-offs.
I is for Innovation
Innovation is at the heart of PrivateFly. We started out by challenging the way private jet charter was bought and sold, and we've continued to find new ways of making it more efficient for our customers and suppliers.
V is for Value
Our efficient business model means we can operate in a way that gives great pricing. And by opening up a single marketplace, we've created more transparency and more competition between private jet charter operators.
A is for Attention
We pay attention to every detail, on every flight. And we're attentive to our customers' needs too – including asking for feedback, to help us continually improve. You can see what they have to say in our Trustpilot reviews.
T is for Technology
Our bespoke tech platform connects customers with over 7,000 private aircraft, worldwide. It's what makes us faster, better and more efficient than a traditional private jet broker.
E is for Entrepreneurship
While a lot has changed since PrivateFly was a start-up in 2008, we've retained a distinctive spirit of entrepreneurship in our business. This keeps us agile and responsive to new ideas and market challenges.
F is for Fast
If you need to fly fast, you couldn't be in quicker hands. We've had many clients airborne in under an hour from enquiry and our record is 29 minutes. Read more: How fast can a private jet take off?
L is for Luxury
While travel efficiency is the main reason people choose our service, there's no denying the luxury appeal of private jet charter. We make sure every flight is a special occasion.
Y is for Your Flight
Short hop to Ibiza? Long range trip to San Francisco? Corporate group to Amsterdam? Wedding flight to Vegas? With PrivateFly you choose when, where and how.
Our team are ready and waiting to assist with your next flight. Search for prices online or contact us 24/7 on +44 (0)20 7100 6960. 
Related content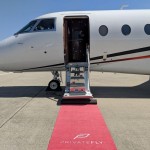 February 24, 2020
Three special 'Leap Day' trips by private jet
The 'Leap Day' of February 29th is fast approaching and as it falls on a Saturday this time (which only happens once every 28 years), there's even more reason to celebrate having 24 whole extra hours in 2020. If…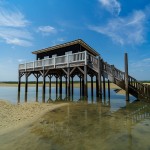 August 14, 2019
Top 10 beaches by private jet
With summer in full swing in Europe, over a third of our European flights are currently heading to sunny holiday hotspots. And with a private jet charter, you can fly fast and direct to some…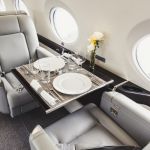 February 11, 2019
Love is in the air: 10 romantic private jet flights
What could be more romantic than a private flight? From mountaintop helicopter transfers, to long range jets to exotic destinations, we've arranged all sorts of special occasion private jet charter for couples all over the world. We've helped to create special…